How To Improve Your Golf Game At Home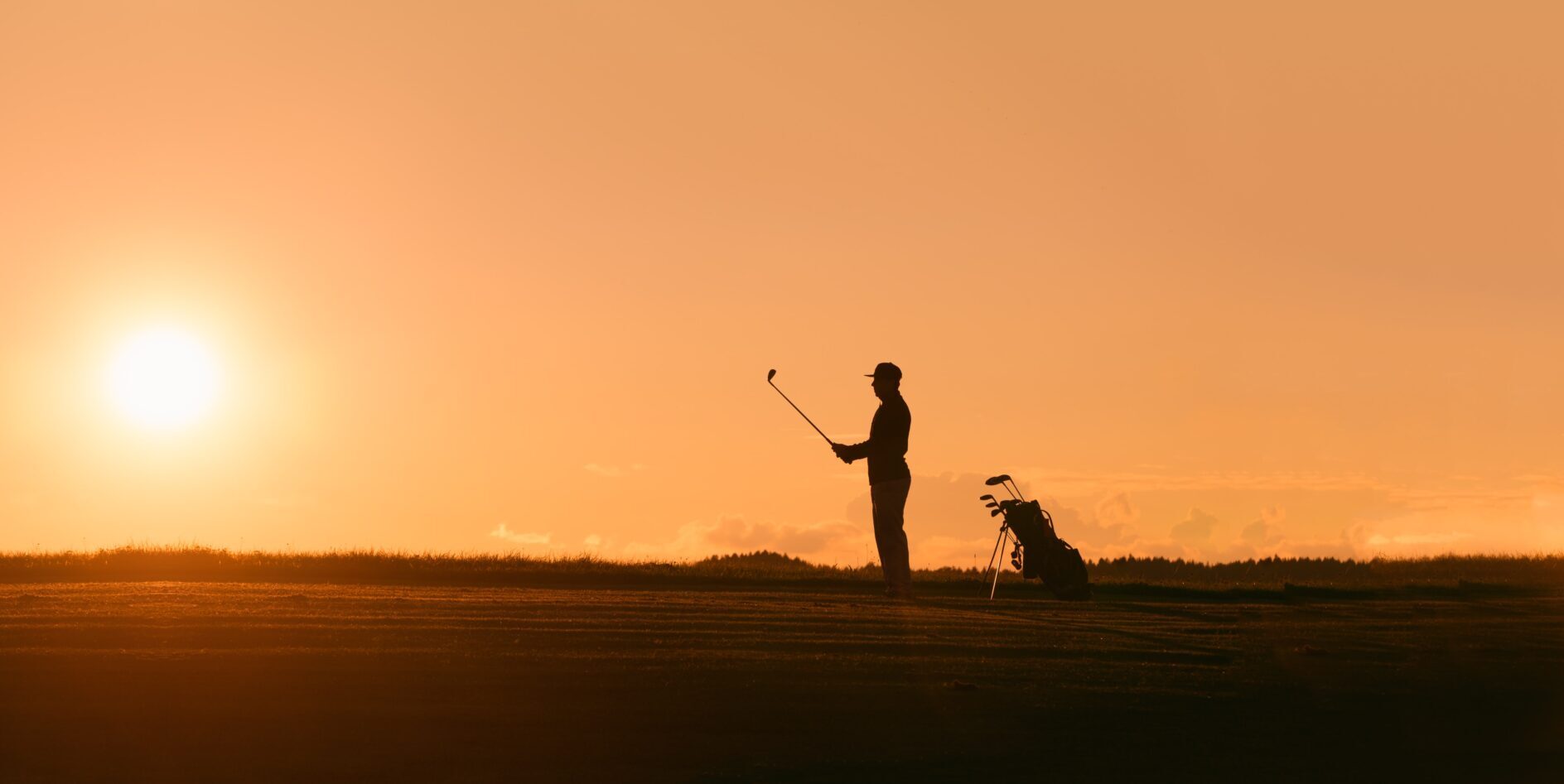 How To Improve Your Golf Game At Home
Practicing your golf game at home can help you improve your overall performance. 
This includes your long-game and short-game. If you want to improve your score, you'll need to develop muscle strength and endurance and learn how to practice the right swing.
Visualise Your Round Like This
Visualising your golf course of choice can be an effective way to get a sense of the layout. 
The trick is to create a habit of visualising your round. Then you'll be able to look forward to the next round with a gleaming smile.
A good visualisation exercise can include all five senses. You'll want to visualise your best shots in the form of a golf ball and a club, but don't neglect your body and the course itself. 
You'll be surprised at how much more enjoyable your game will be. You'll also be surprised at the mental boost it can give you.
Visualisation is an underrated component of competitive players' game plans. It's a small investment of time and effort that's sure to pay off. By visualising your round, you'll feel more at ease on the course, which in turn, will translate into more accurate shots.
If you're not sure where to start, there are a few golf visualisation tools that will guide you from tee to green. A good way to visualise your golf course of choice is to use a golf simulator. This can be done for free at most clubs. 
It's a fun way to build up your mental game, and you can test your skills by comparing your score to other players. The best part is, there are many different golf simulators, so you'll be able to try out a variety of them before you decide on the one that's right for you.
The most important part of this exercise is to actually stick to it. It can take some getting used to, but it's well worth the effort.
Practice With A Net Hitting Full Shots With Some Golf Balls
With a net, you can hit full shots with some practice golf balls. 
There are various types of hitting nets, and you should find one that works for you. The key to using a net to improve your golf game is to use it correctly.
For beginners, it is important to remember that the goal of practicing at home is to improve your technique. You will want to concentrate on the three fundamentals of the golf swing: control, speed, and direction. 
Some golf nets include a ball return feature. This will naturally roll the ball off the net, and can indicate your direction of hit.
The golf hitting net can be used outdoors or indoors. You can also practice on an artificial turf mat. These are great for practicing ball flight and direction. The mat is 5 feet deep and 10 feet wide, and will last for years.
Some golf hitting nets are made of fiberglass, which is a popular choice. This is a great option because it can be easily assembled and is officially licensed by the PGA Tour.
Control the Low Point in Your Swing
The first fundamental involves controlling the low point in your swing. This can be accomplished by focusing on the club and its grip.
Control the Start Line and Curve
The second fundamental is to control the start line and curve. This can be done by taking a gentle approach. You should also keep your putting stroke smooth and square to the target.
Practice Basic Chip Shots
Finally, you will need to practice basic chip shots. This is a crucial part of the game, and will allow you to save strokes. You should practice from different lies to see how the club changes your results.
Invest In A High Quality Golf Simulator
Golf simulators are designed to help you improve your game by providing accurate feedback. 
This helps you learn to recognise good shots and improve your consistency. You will want to ensure that your golf simulator has a quality screen. 
The screen should be able to handle multiple hits, and it should be large enough to accommodate a projector. It should also have a durable design that will last for years.
A high-end simulator will provide you with shot trajectory and shot distance. It will also allow you to record your entire round. This is important because it will allow you to compare your club and ball performance.
If you are on a tight budget, you may be able to find a cheaper golf simulator. However, you will probably have to buy peripherals such as a net or a projector. 
Consider how much space you have in your home. If you have a small room, you should consider a portable model.
Strengthen And Lengthen Your Muscles
Improving your performance, stretching can prevent injuries, improve flexibility, and improve your emotional state.
In order to develop strength and power, you should be working on a program that's customised for your fitness level and goals. To make the most out of your time, be sure to start slowly. It's important to avoid painful stretches.
When you're performing exercises, it's also important to keep your form in check. Doing too many reps or too little can make your exercises less effective.
Aside from your arms, the hips and hamstrings play a crucial role in the golf swing. The best way to strengthen these areas is to do proper stretches before and after playing.
A simple lunge exercise works your glutes, and is recommended by many great players. To get started, step out of a standing position, and then lunge to the opposite side. Then, return to your original position. Repeat two to three sets of fifteen reps on each side.
Keeping active during the off-season is essential. You should also include light gym work and cross training to keep yourself healthy. You can return to serious strength training when pre-season approaches.
Improve Your Short Game
Aside from the putting skills, the short game involves pitching, chipping and even bunker play.
The best way to improve your short game is to change your approach from being a casual golfer to a dedicated player. You need to focus on chasing the goal rather than merely trying to hit the ball.
Amongst other things, you will need to learn when to look at the ball and when to look at the green. This is especially important when trying to make a shot from a difficult spot on the green.
Having a smooth and co-ordinated swing is the key to distance control. This is not to say you should hit the golf ball as hard as possible.
The most efficient way to accomplish the task is to start off with a pre-swing warm-up. You can do this by standing up and taking a few deep breaths. This will give you a good idea of how your body will react when you actually hit the ball.
Using a scoring device is also a good idea. You can use this to help you learn which shots you are best at. It can also show you where you need to improve.
The golf short game can be made easier by practicing your swing and using a scoring device. It also can be improved by playing clubs with more forgiveness.
Conclusion
Improving your golf game at home is possible with the right practice and dedication. You can improve your swing, accuracy, and aim with a few simple exercises and drills. 
Concentrate on your grip, practice with a training aid, and work on your putting game to become better at golf. Finally, make sure you are getting enough rest and staying hydrated to ensure your body is in the best condition possible.
We hope you enjoyed the article "How To Improve Your Golf Game At Home." Do you ever practice golf at home? Let us know!
Read more on sports below: