The Most Elite UFC Fighters In Their Respective Arts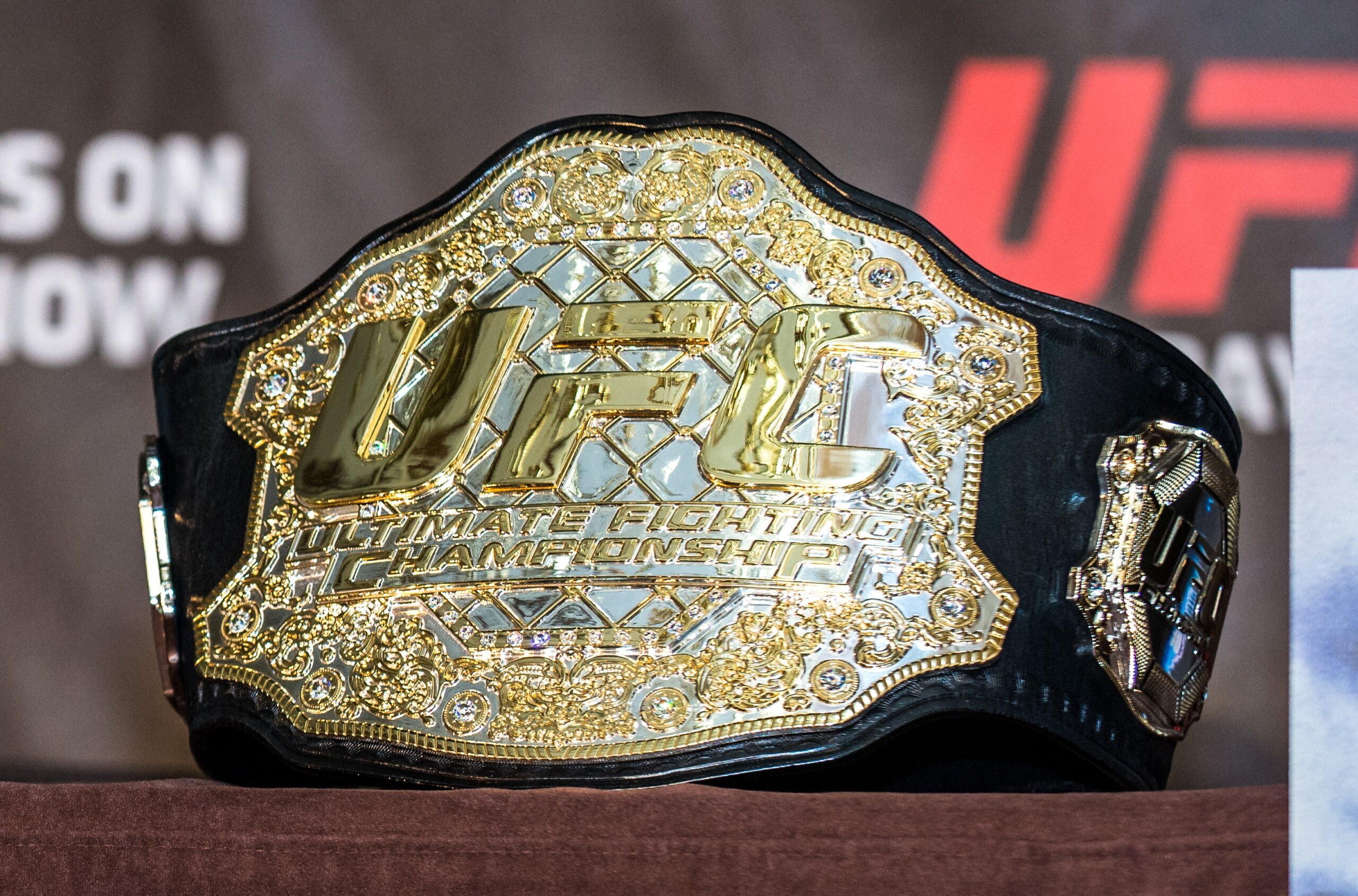 The Most Elite UFC Fighters In Their Respective Arts
Mixed martial arts incorporates various combat sports techniques from around the world. This hybrid-fighting style continues to skyrocket in popularity as fans of striking, grappling, and ground fighting can root for their favorite preference.
Twenty-nine years ago, at the McNichols Sports Arena in Denver, Colorado, the first-ever Ultimate Fighting Championship (UFC) event was broadcasted live on pay-per-view. At this point, the term 'mixed martial arts' was born – thanks to Howard Rosenberg's critique of UFC 1.
UFC legend Royce Gracie was able to put his family's style of fighting on the map thanks to UFC 1, known today as Brazilian Jiu-Jitsu. As Gracie Jiu-Jitsu catapulted into the limelight, MMA began its journey into becoming one of the most popular combat sports on the planet.
UFC 1 pioneered interstylistic contests between the practitioners of numerous martial arts styles, which set the trend for the future UFC and alternative MMA promotion events of the kind.
In today's climate, the UFC roster is jam-packed with athletes who've been training in one discipline, BJJ, Muay Thai, Wrestling, Karate, or Judo practitioners that have been training since their childhood would be referred to as masters of their craft.
Modern-day training likes to incorporate all aspects of MMA. Still, nothing is more satisfying than watching the likes of Israel Adesanya display his lifelong elite-level kickboxing or watching Kamaru Usman prevent the world's most dangerous strikers by wrestling them into lifelessness.
With that said, let's take a preview at some of the most elite UFC fighters in their respective arts.
Brazilian Jiu-Jitsu – Ryan Hall
The UFC is flooded with black belts, and most will be expecting a Brazilian native under this category. However, despite the #1 ranked lightweight competitor on the planet, Charles Oliveira, being the fiercest submission artist in the company's history, I felt the need to highlight the BJJ skills of Virginia's own Ryan Hall.
If sports betting is one of your extracurricular activities, it's always been a wise decision to join the Virginia sports betting enthusiasts in supporting their hometown boy by backing him to win by submission. Five of his nine career wins have been won via submission, making him the idealistic prop bet when he's faced with questionable grapplers.
Whether you're cashing submission prop tickets at the bookmakers or just enjoying the beautiful transitional groundwork that Hall delivers in professional competition, this 3rd-degree black belt under Felipe Costa is one of the best featherweight grapplers in the world.
Kickboxing – Israel Adesanya
Undefeated at 185lbs with twelve consecutive wins in the UFC middleweight division since his debut in 2018, Israel Adesanya has accomplished such accolades by utilizing nothing but his striking offense. As a former kickboxer with 80 fights and just 5 losses, Izzy was already a step ahead of the game before transitioning to full-time MMA. And now, five title defenses into his reign, he's widely considered one of the best, if not the best, MMA kickboxers on the planet.
Wrestling – Kamaru Usman
Kamaru Usman isn't just an elite MMA wrestler with a fight library stacked with dominant performances; he's also the pound-for-pound No.1 ranked fighter in the world.
In his most recent bouts, world-renowned striking coach Trevor Witman has evidently worked magic with the champ because Usman has been knocking out a plethora of notable strikers. However, the current UFC welterweight champion didn't accomplish his goals through striking; utilizing his strength in wrestling exchanges is the reason why he boasts an undefeated 15-fight win streak since joining the UFC, as well as five successful title defenses.
Muay Thai – Jose Aldo
One of the greatest fighters ever to grace the octagon is former WEC & UFC featherweight champion Jose Aldo. Whilst he possesses one of the most diverse skill sets that includes a slick BJJ and wrestling game, his muay thai striking has been why fans worldwide love to watch him compete.
Aldo is unquestionably the total package, as to compete at the highest level of MMA, you need to excel in all areas. However, 17 of his 31 professional victories have arrived via knockout or technical knockout, with great thanks to his background in muay thai.
Excellent strikes in the clinch, elbows, vicious leg kicks, a beautiful leg-checking defense when opponents attack his leg, and power. You couldn't ask for much more in a muay thai practitioner.
We hope you enjoyed the article 'The Most Elite UFC Fighters In Their Respective Arts.' Who is your favourite UFC fighter? Let us know!
Read more on sport below: