WWE's ECW: 10 Reasons why it Failed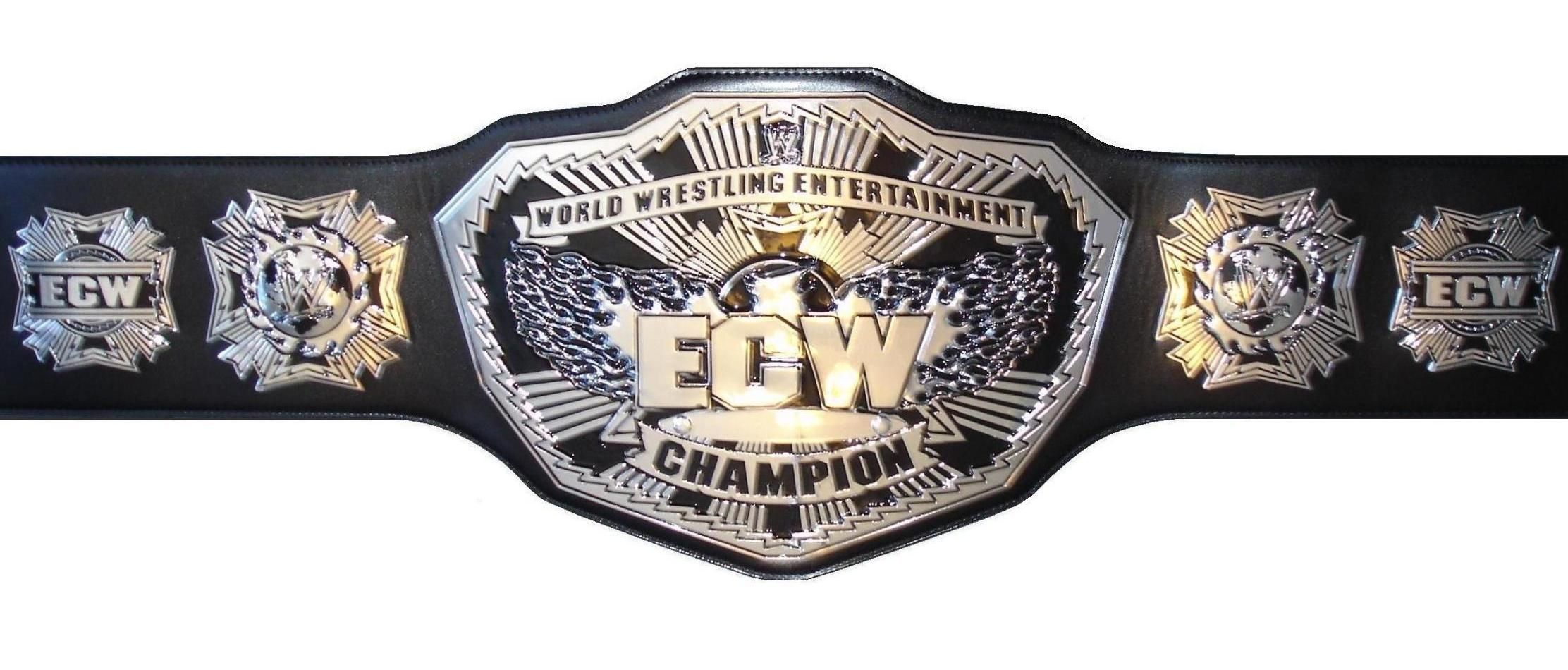 WWE's ECW: 10 Reasons why it Failed
Extreme Championship Wrestling (or simply ECW) was a successful wrestling promotion that ran from 1992-2001. It differed from others due to its ability to push all kinds of talent and to showcase hardcore wrestling. When the new millennium hit, the promotion suffered decline. It could not get a TV deal and the promotion closed in 2001.
WWE purchased ECW's assets in 2003 and launched a 'one off' pay-per-view (PPV) event in 2005, titled 'ECW One Night Stand'. The PPV succeeded and in response, WWE decided to relaunch ECW as its third brand. This kicked off with the 2006 version of ECW One Night Stand and again it succeeded. Unfortunately, the brand nosedived down straight after this and was cancelled in 2010, signifying the official end of ECW.
WWE's version of ECW failed astronomically for plethora of reasons. It was not entirely due to a certain terrible pay-per-view (don't worry we will get to that), although it did not help. WWE made countless mistakes throughout ECW's four-year tenure that caused original ECW fans to despise the professional wrestling giant. Let's look at the many reasons why ECW's revival failed.
Vince McMahon had too much control of ECW
ECW was Paul Heyman's fantastic show in the 90's. He found a unique selling point in the western wrestling world and utilised it for a time. It must have felt like a dream come true for him – like many ECW fans – when he had the chance to revive his show. The dream quickly became a nightmare as Vince McMahon had far too much control on the proceedings. This was never an exclusive problem to ECW, as McMahon has been accused countless times of being out of touch with modern wrestling alongside being very controlling.
With ECW, McMahon was a key catalyst in its downfall. A perfect example is with the December to Dismember PPV, as Heyman wanted CM Punk to win the Elimination Chamber match. McMahon had other ideas and wanted Bobby Lashley to win, and he got his way at a great cost. Heyman left the company straight after the PPV and it was at this moment, he knew ECW's time was up. If Heyman was provided the necessary freedom rather than being forced out of the company and being used as a scapegoat, ECW's fate could have been very different.
10 Worst ECW Champions Ever http://t.co/92dLLwPqEv #WWE #ECW @HeymanHustle pic.twitter.com/Kf28DeEM4a

— WhatCulture Wrestling (@WhatCultureWWE) November 8, 2014
December to Dismember
Regarded as one of the worst wrestling pay-per-views (PPV's) ever, it nailed the final coffin into ECW incredibly early into its WWE run. ECW never recovered from this PPV that took place on the 3rd December 2006 (the same year ECW returned). Despite lasting until 2010, ECW had a permanent sour taste in every kind of wrestling fan after this.
Before the show there were several issues. The ECW exclusive pay-per-view took place just seven days after Survivor Series (one of WWE's 'big four' PPV's). In addition, just two matches were announced before the show. The first of these was the Hardy Boyz vs MNM in a tag team match, which on paper is a great match. The second match was the Extreme Elimination Chamber match. This could have been a great match, but we will get to that in a moment. The revived ECW just before the PPV was also not living up the expectations of fans, so the event could have changed fortunes massively, if done correctly.
The PPV began with that tag team match, and it was a fun. If the rest of the card was as good as this match, it would have been a massive success and perhaps ECW would have been a successful third brand. Instead, every other match was nothing more than terrible.
Some PPV's can be saved by one fantastic match, an exhilarating main event that sends the fans home happy. The Extreme Elimination Chamber match did the exact opposite. CM Punk, Hardcore Holly, Bobby Lashley, Big Show, Test and Rob Van Dam entered the chamber, with CM Punk and Rob Van Dam the fan favourites. After seeing four consecutively terrible matches in a row, a fan favourite winning could have redeemed the show just a bit. Unfortunately, both men were eliminated first and third respectively, so fans no longer had a reason to care. Lashley emerged as the unpopular winner and as we have seen in 2021, Lashley is a significantly better heel than face.
you ever just look up the December to Dismember match card and stare in awe pic.twitter.com/l8rcU8Ixyv

— Soundwave (@LocalSoundwave) June 30, 2020
Chavo Guerrero vs Kane, WrestleMania 24
Chavo Guerrero was underrated during his time with WWE. This could be due to being overshadowed by his uncle, the late, great Eddie Guerrero. Nonetheless, Chavo was very good in his own right and should have at least had a run with the United States or Intercontinental Championship. On the 22nd of January 2008 Chavo won the ECW title in a No Disqualification match against CM Punk. This could have helped make him into a top draw in the company, but it was not to be.
At WrestleMania 24, Kane won a battle royal on the pre-show that entitled him to a match against Chavo later that night for the ECW Championship. Now this sounds like an intriguing match due to the differing styles and these two could have had a solid ten-minute match. Instead, Kane squashed Chavo, beating him in just eight seconds thanks to a Chokeslam. A good story could have been told with this. Kane could have sustained an 'injury' in the battle royal to give him a disadvantage in his title match. He could then overcome it in a gruelling battle to give the fans a feel-good moment, as he was the face. WWE went the opposite way, and it massively tarnished the reputation of this title.
It never looks good to have the world champion lose his title in a short match. Bizarrely enough WWE have repeated this since, with Daniel Bryan and Kofi Kingston both falling victim to this terrible booking. At least the ECW title was on the WrestleMania 24 card; there was no title match at next year's edition.
Mini Review of #WrestleMania 24:

Letter Grade: A

Pros:
Money in the Bank
Shawn Michaels vs Ric Flair
Cena vs Triple H vs Orton
Mayweather vs Big Show
Edge vs Undertaker

Cons:
Chavo Guerrero vs Kane
Bunnymania match pic.twitter.com/q8BD4AmjGK

— Grand Master Chris 🇺🇸 (@ChrisFandoms) April 4, 2020
A lack of ECW originals when the Brand Kicked off
ECW had Tommy Dreamer, Balls Mahoney, Sabu, Sandman and Rob Van Dam when it returned in 2006. This small core of ECW stars would not generate enough interest or longevity in the brand. Guys such as Raven, Rhyno, The Dudley Boyz, Tajiri and more could have made the difference but WWE could not bring them to ECW.  To make matters, worse, Psychosis, Super Crazy and Rey Mysterio were on Raw and Smackdown and could have been very effectively used on their return to ECW. It would have given more life and variety to the brand and could have significantly improved the quality of the show. Even with the ECW guys WWE managed to get in, they did not fit the show whatsoever.
It was not 'Extreme' Enough
The E literally stand for Extreme, yet WWE out took the key component that made the promotion stand out. This was partially due to the bad timing, as the PG era was beginning shortly after ECW was introduced. This meant that certain moves were banned, objects were not allowed, and blood was rare on tv. This massively damaged the core identity ECW created and because of these changes, it was impossible for the third brand to adapt.
Tommy Dreamer vs Raven

Wrestlepalooza '97 from the ECW Arena.

It was the greatest night of Dreamer's life… pic.twitter.com/eFKNM6uB97

— cozy superkick ♻️ (@cozysuperkick) February 7, 2021
A Lack of Stars Coming Through
There were some very good talents that came through ECW and succeeded in WWE. To name a few we had CM Punk, Evan Bourne, The Miz, Sheamus and… that's really it. ECW failed to develop their own stars which meant fans cared about one match at most on every show. When ECW was coming to its end, classic ECW wrestlers such as Sandman, Rob Van Dam and Sabu stepped away from the brand, meaning that it was crucial for ECW to develop a range of great stars. The brand failed to do this and those talents who came through ECW all departed to Smackdown and Raw by the end of 2009. This essentially meant that once ECW developed a star, they were swooped away to one of the other brands, so ECW had to go back to step one time and time again.
Comparisons can be made between ECW and NXT here. The difference is NXT was a new show which had not laid out expectations years before. It did not tarnish the name of a previous promotion and has focused on having good matches and developing younger talents, which it is has done very well. The identity and purpose of NXT were clear, unlike that of WWE's ECW.
10 Most Beloved ECW Wrestlers Of All Time http://t.co/hstyTA9pw9 #WWE #ECW @HeymanHustle pic.twitter.com/tW493nYlEw

— WhatCulture Wrestling (@WhatCultureWWE) October 15, 2014
One-hour episodes
When both Smackdown and Raw had a two-hour show every single week, ECW was evidently represented as the weakest brand due to it getting half of the time. There is no good excuse for this, as the WWE roster was big enough to the point where plenty of talents were not getting on any of the shows consistently. Giving ECW two hours by itself would not solve this problem, as you would need to create more titles for divisions as well as establish feuds and build stars. However, this could have given ECW a better fighting chance. From here you could develop more feuds and have more matches. At most you would have the time for three matches and a couple of promos. This would be fine if there a greater intensity and pace to the show, but this was not the case.
A Very Small Roster
With most episodes just being one hour long, ECW naturally had a very small roster. It often meant that you were going to see either the same wrestlers against each other every week, or superstars who few fans cared about consistently being on the show. So many superstars on Raw and Smackdown were being underutilised and could have fleshed out the roster very well. Obviously, WWE already did this with plenty of guys including Matt Hardy, Mark Henry, Shelton Benjamin and Christian. But, they should have done it more and provided the show with a sizable and competitive roster.
I know I mentioned drafting wrestlers over who felt like classic ECW wrestlers, but WWE couldn't care less about the authentic ECW experience. Super Crazy, Chris Masters, Cryme Tyme and more were underutilised on Smackdown and Raw and could have found their home on ECW. While they tried to place big names such as Kurt Angle and Ric Flair on ECW, these drafts were short-lived. Imagine having an established top star on ECW for a whole year! It could have elevated the whole show and helped to build stars. Imagine Jeff Hardy, Shawn Michaels or Chris Jericho on the ECW brand. There is an obvious problem, as who would want to go to ECW? But in theory, it could have helped.
These fellas + Goldust & Zack Ryder were the entire WWECW roster by the end. So basically just these guys and Cody's friends 😂

Not even kidding!#wwe09 pic.twitter.com/0NAZ1eStqw

— Jordan Cassel (@jordanw_s) December 19, 2020
So Many Forgettable Wrestlers
When you have a small roster, you at least need every talent to be memorable to the audience, so that they want to tune in every week. There have been many forgettable wrestlers to come and go on Smackdown and Raw, but ECW had a ridiculous amount. Honestly, who even remembers Bam Neely, DJ Gabriel, Braden Walker, Sylvan, Kevin Thorn, or Trinity? Were it not for Cultaholic Wrestling's video '10 WWE ECW Stars That YOU DON'T REMEMBER', I would have completely forgotten.
Only one Championship
ECW debuted in 2006 with just the ECW title. At the time, fans expected more championships to be added, to increase the stakes of matches and to have divisions. ECW Tag Team Championships and/or a Women's Championship could have helped to add depth and variety to the matches we were seeing on the show. If you preferred women's or tag team wrestling, there was literally no reason to watch this show.
Bringing back the Hardcore or European Championship as a mid-card title would have also been interesting. Instead, for four years, ECW had just one championship. A mid-card title could have been very effective for pushing talent and creating interest in matches. Instead, ECW fell behind Smackdown and Raw, both of which had four titles that covered a range of divisions and types of wrestling.
#TBT One Night Stand 2006 – The Hammerstein Ballroom – Manhattan NY
The crowd was rabid in support of the #ECW that night! Where were you when @TherealRVD Van Dam pinned @JohnCena for the WWE Championship?🥇#WWE #ECW #ECWOneNightStand #RVD #RVDCBD #RobVanDam #JohnCena #Champion pic.twitter.com/DPefAsHTMO

— Rob Van Dam (@TherealRVD) October 21, 2021
We hope you enjoyed the article 'WWE's ECW: 10 Reasons why it Failed'. Can you think of any more? Let us know!
Read more on wrestling below: