Alec Stewart Interview: Downsides to success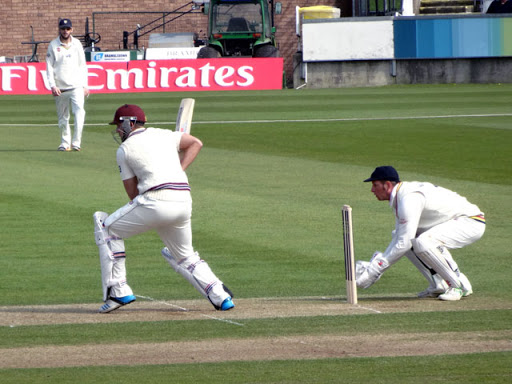 Alec Stewart Interview: 'The Gaffer' on honesty, the England job and downsides to Surrey success
In 2018, Alec Stewart and Surrey were on top of the world; the Gaffer led his locally-flavoured side to their first County Championship title in 16 years by a weighty 46 points.
Young, hungry players like Amar Virdi and Ryan Patel dovetailed with evergreen performances from veterans Morne Morkel and Rikki Clarke.
England then poached gritty opener and top run-scorer Rory Burns, stylish strokesman Ollie Pope, razor-sharp wicketkeeper Ben Foakes and fearsome siblings Sam and Tom Curran – with Stewart recognising it's been tough building on the county's success since.
A Surrey legend and England Test cricketer, Micky Stewart went on to become 🏴󠁧󠁢󠁥󠁮󠁧󠁿's first full-time manager between 1986 and 1992.

His son, Alec Stewart represented England in 133 Tests and 170 ODIs. He captained the national team in 15 Tests and 41 ODIs. pic.twitter.com/OBzelmy2dk

— ICC (@ICC) June 21, 2020
The downsides of county success
He said: "If you say 'we've won it, well done and that's it' you'll go downhill pretty quickly. What we did was excellent, but we had to aim to get better.
"It was always going to be harder, and it's shown. We were the hunters, now we're the hunted – people look at you differently.
"We haven't played anything close to where and how we want to. Injuries are a factor, but more importantly we haven't followed up what we spoke about yet.
"We're still aiming to get back on track and achieve the high standards we set."
Alec Stewart interview: the importance of honesty
"Good sides are always player-led, so again we'll be wanting players to take responsibility. We can't jump inside players' head with management.
"I'm massive on honesty. Honest can be good news, honest can be bad news, but be honest so everyone knows where they stand.
"You can't hide behind facts. Sport's a cut-throat business, and therefore be brutally honest but in a constructive, caring way."
On losing players to the national side
With six defeats and just two wins from 14 games in 2019 the former England captain, 57, also acknowledged that the Brown Caps suffered with international call-ups after the title win.
Moreover, Vikram Solanki was promoted from within the setup to replace departing head coach Michael di Venuto, who left his role on May 28, marking further changes at the county.
"My big challenge was making Surrey the best side and squad in the country, but also providing players to England, which we hadn't done for a period of time," Stewart added.
Alec Stewart interview: the benefits of international call-ups for Surrey youngsters
"Yes, it [losing players to England] can hurt us, but we also take as a massive compliment that the players are doing something right, and when people go off to England it gives people underneath an earlier opportunity.
"We've played 18, 19, 20-year-olds earlier than perhaps they thought and we thought, but it allows them to grow and we will reap those rewards."
On links to the top job at the national team
Stewart, previously linked to the England men's head coach job before incumbent boss Chris Silverwood took over, also played down rumours of taking the top job at the national team in the near future.
He concluded: "I love this job at Surrey. I still have massive challenges ahead to make us the best side in all formats and keep doing that.
"If England ask me, I have a decision to make, but that's as far as it is – you have to be asked.
"I enjoy doing this, this is as good a job as there is at the moment. Until I get the sack!"
We hope you enjoyed this Alec Stewart Interview! Can Surrey return to the top of the domestic game? Let us know!
Read more on cricket here: