Play-Off Heartbreak for Brentford: What does it mean for their future?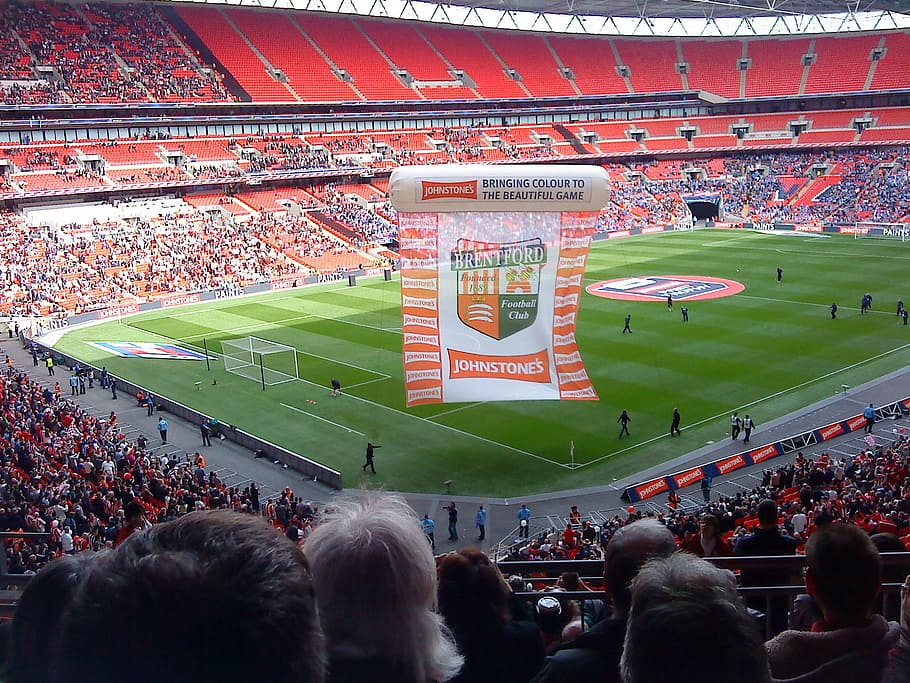 A brace from Fulham full-back Joe Bryan seals Brentford's extended wait for Premier League football
The Play-Off final provided nothing short of late drama as The Bee's narrowly missed out on winning what is the richest game in football. Missing out on what is reported to be £160 million. What will this narrow miss mean for the future of Brentford?
The journey comes to an end at Wembley

🐝 1-2 ⚪#BREFUL #BrentfordFC pic.twitter.com/zYC1CM8xhF

— Brentford FC (@BrentfordFC) August 4, 2020
A lapse in concentration from 'keeper David Raya handed Fulham the lead in the 105th minute before Joe Bryan doubled it after the Extra-Time Half-Time.
During the game, you could feel the tension as Brentford squandered chances and passively waited to open Fulham up. Having to pay the ultimate price by the end. 
Brentford have had the joy of scoring the most goals in the league this season, making it all the more frustrating that they managed to struggle in the biggest game of the club's history. Especially having beaten their Play-Off final opponents in both games during the regular season.
The result was 2-1 defeat that now continues Brentford's long and painful wait for a return to the top flight of English football. A wait that has gone on since 1947. 
What does this result mean for the future of Brentford?
This season has showcased the extremely impressive talent that has been on display at the club. Player's such as Ollie Watkins, Saïd Benrahma and Christian Nørgaard have lit up Griffin Park. If the club managed to keep hold of much of the starting XI, then the club could without doubt be serious challengers once again next season. But that seems to be a lot easier said than done.
With the result in mind, the sudden fear and potential realisation now is that after missing out on promotion, many of their players may seek Premier League opportunities elsewhere. 
If the club loses a lot of their big name players, their chances of bouncing back to challenge next season could be in jeopardy. Pilling extreme pressure on the manager Thomas Frank to go that one step further.
Brentford have a lot of good players, a new stadium to pay for and a business model that constitutes they sell when the price is right.

Surely it's going to be like a car boot sale down there for Premier League clubs?

— Alex Miller (@AlexMiller91) August 4, 2020
Where next for some of their biggest stars?
Starting off with
Benrahma
. The Algerian winger has shone throughout the season having scored 17 goals in 46 games this season in the league. His flair and composure during 1-on-1 opportunities against defenders is fascinating to watch. One of if not the biggest threat within this Brentford squad. The 24-year-old will be one The Bee's will be desperate to keep hold of this summer. 
A player similar to the likes of Riyad Mahrez and Raheem Sterling given his technical ability. His talent has gone far from unnoticed having been linked with a whole list of clubs this summer. The teams include Aston Villa, Crystal Palace, Arsenal, Chelsea and Leeds United. 
Said Benrahma is ridiculous🇩🇿🔥 pic.twitter.com/lWlAjt0rVM

— Charlie (@UtdCharlie_) August 4, 2020
Ollie Watkins– a player that has developed into a fantastic centre-forward. A stand alone striker who is ready to get in behind the opposition's defense and find the gaps to expose opponents. The young forward achieved 26 goals in 49 games this season, having only fallen short of the golden boot award to Fulham's Aleksandar Mitrovic.
The player has a release clause of just £18 million that many Premier League sides may look to activate this summer. Watkins would be a benefit to many sides in the Premier League and newly promoted Leeds United look to be at the forefront to get his signature. 
Rico Henry– a player who is likely to go under the radar when considering the successes of this Brentford squad, but nonetheless an exciting left-back that many Premier League sides will have an eye on this summer. Henry all season looked    impressive with both his defensive and attacking responsibilities. Having had great chemistry on the left with Benrahma. Delivering nothing short of impressive balls into the box from the left. 
Teams such as Newcastle United and West Ham are rumoured to be having an eye on him and with the club's fate decided. These clubs will be even more interested in the player's services to bolster their squads for the upcoming season. 
All jokes aside it's been a pleasure to watch Brentford this season.

Have to feel the likes of Ollie Watkins and Said Benrahma will be Premier League players next season despite losing this evening.

Rico Henry at left back could do a job in the Prem too.

— Fantasy Hub (@FantasyFootyHub) August 4, 2020
So the sad wait continues for Brentford… 
It was meant to be for The Bee's… A new stadium awaits next season, saying goodbye to their home Griffin Park. Taking with them now is a 73 year wait for top flight football. It was supposed to be their year. 
Heartache also came during the regular season as four points in their last two games against Barnsley and Stoke City would have promoted them in the place of West Brom, but once again it just was not meant to be. 
Defeat now makes it four times that The Bee's have failed to win in the Play-Off final, making it a new record for the English Football League.
What do you think about Brentford's future? Will they be able to keep hold of their stars to push for promotion next season? Will Thomas Frank be able to turn the tide of misfortunes for the club next season? Let us know what you think!