Which Sports Are Best to Gamble On?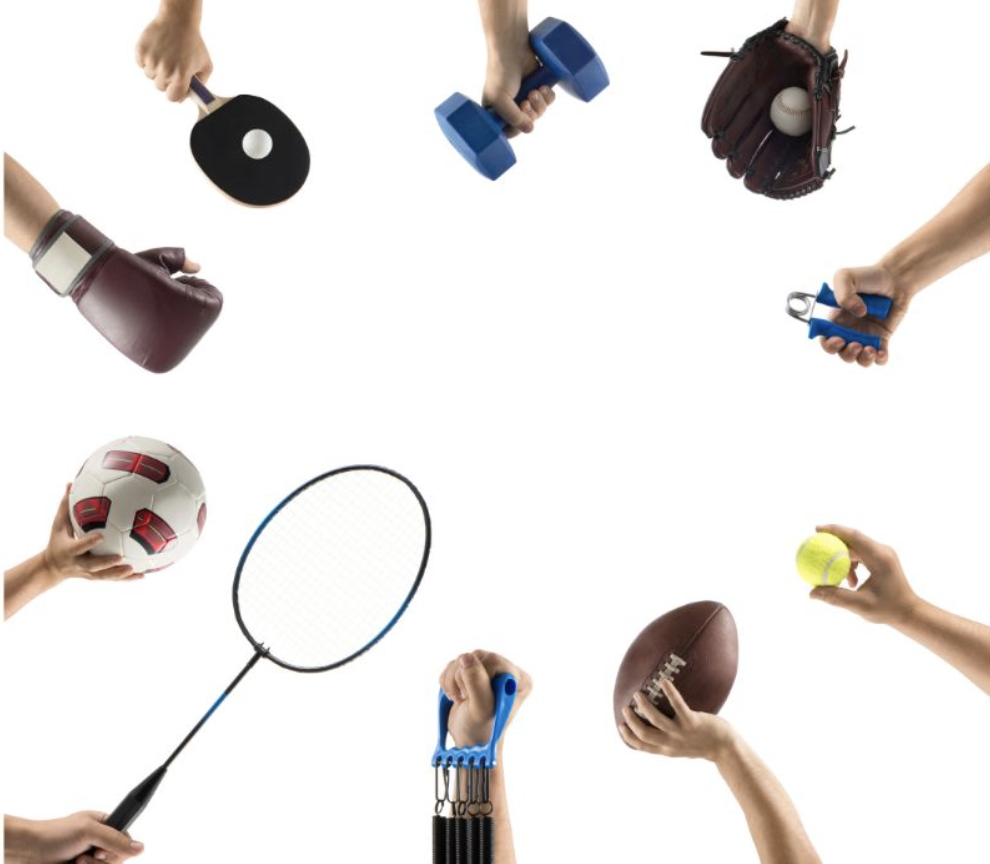 Which Sports Are Best to Gamble On?
If you love the adrenaline of physical activity and the edge of competition, the 8,000+ sports that exist worldwide should be all you'll ever need. There's a sport for everyone, from the most common ones like football (soccer) and cricket to cheerleading and abseiling.
Each sport offers unique physical and mental challenges that require participants to push themselves to their limits. And for people who like watching sports, it is no less heart-pounding simply wishing for your chosen player or team to win.
However, the most adrenaline-filled moment for fans is when a game or match is down to the wire and you've got a sizable wager placed on a specific outcome. The excitement of seeing if the player or team will lead you to victory is why sports betting ranks among the most popular forms of gambling anywhere in the world.
Despite the recommendations offered by sportsbooks and online sports betting websites, knowing which activity to bet on may seem daunting. That's why deciding which sport is best to gamble on is essential before you place your bet.
Football (Soccer)
Hailed as the most loved sport worldwide, football is one of the most accessible sports to gamble on. It is readily available from almost any sportsbook and offers multiple ways to bet. For special tournaments like the FIFA World Cup, sportsbooks also usually offer incredible promotions that players can take advantage of.
Of the many betting options available, some don't even require you to decide on a specific winner. Instead, you can place bets on outcomes like whether both teams, or neither, will score a goal. Having options like this significantly increases your odds of winning. They also allow you to vary your wagers, hopefully ensuring that you'll come out as a winner one way or another.
Horse Racing
Horse racing is one of the oldest sports players can try their luck on and one of the simplest. All that is needed is to pick who will win. If you'd like more variety, you can also place bets on who you think will be in the top three and even try to predict the horses' exact finish order.
These different bet options come with some of the best odds available for sports betting. As a result, you can enjoy the widely available coverage of the races and cheer on your champion without worrying too much about how much you've got at stake. The sport is also prevalent on most sports betting websites.
Basketball
Although it may not be quite as popular as other sports, basketball is one of the best sports to get you sitting on the edge of your seat. It is also a sport that most bookmakers offer with great odds and a multitude of ways to bet. And due to recent changes in the industry, it is also a sport that offers live betting that lets you place wagers as the action unfolds.
Because of the suspense basketball games typically offer, you will only know if your wager has won once the final buzzer has sounded. Before that, the game may change course constantly and often comes down to the last remaining seconds before a winner is determined.  There have been games whose outcome changed in favour of the other team only because a three-pointer successfully went through the net in the final second or two of the match!
Tennis
First appearing in the 19th century, tennis is now one of the most actively played sports worldwide. With competitions throughout the year, betting on this sport can offer a continuous income if you're wise enough to put your money on the right players.
The sport is offered at all of the best sportsbooks and comes with incredible odds, especially on bigger tournaments, such as Wimbledon. It also has superb betting options that let you guess which player will win outright, who will win the first set of a match, or what the final score will be.
Rugby
While not as popular worldwide as other sports, rugby holds a special place in people's hearts in the nations where it is popular. The love for the game inspires excellent betting opportunities, and the high intensity spurs these options further.
Offering decent odds, the sport lets players gamble on things like who will win the first try of a match, what the final scores will be, who will have the most conversions, and who will be the outright winner of a tournament. These different choices, alongside the game's adrenaline-filled physicality, are what betting dreams are made of.
Car Racing
Like tennis, racing is a sport that occurs almost without fail throughout the year in one form or another. From F1 races to NASCAR, it is a fantastic option for gamblers looking for a long-term betting selection. It also helps that most bookies accept wagers on races.
The betting structure on racing is also straightforward, and even newcomers to the gambling scene will easily manage. Bets include results like who will cross the checkered flag first, who will have the fastest lap, and who will end on the podium.
Combat Sports (Boxing, MMA, UFC)
For unadulterated crowd-pleasing, combat sports are arguably as good as it gets. These sports host massive events that are advertised almost everywhere and even spawn unique promotions from practically every betting operator. However, it is not just about the show and fanfare.
Combat matches usually offer great odds alongside the incredible action. There are also several betting options that players can select from, including who will win the fight, how they will achieve victory (knockout, submission), and even how many rounds the fight will last. Each gives players a unique way to cash in while enjoying the action in the ring.
We hope you enjoyed the article "Which Sports Are Best to Gamble On?" What is your favourite sport to bet on? Let us know!
Read more on sport below: