How To Organize a Successful Soccer Tournament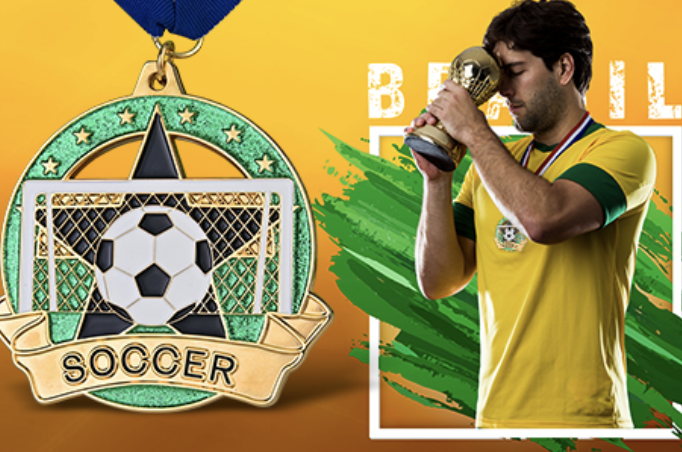 How To Organize a Successful Soccer Tournament 
If you were asked what is your most popular sport? How would your answer be? The statistics show that soccer prevails among all sports in the world. It is played by millions of people of all genders and ages. People love this sport, affectionately known as the 'beautiful game,' whether they are playing it or watching it.
Not only is soccer a fun pastime, but playing soccer is a great way to promote community involvement, camaraderie and physical activity among children, youth and adults. In soccer, players need to understand that the success of their teammates is their success. No race can be won by a single-players effort. Even attacking players who are good at scoring realize that their success is gained through teamwork.
At the same time, holding a football tournament can help you raise funds and promote your event. If you have never held a football tournament before, then you can follow these steps to organize your football tournament.
Identifying the site
The biggest expenditure is hiring a field for your tournament, you can look at annexes to schools, parks, lawns, or gyms. As long as it is a flat, open lawn you can take it into account. You should also ask about the cost per hour or per day.
Starting budget
First, you need to find out what items you need for a football tournament and make a list. For example, custom soccer medals, souvenirs, scorecards, posters, time clocks, and football t-shirts. The custom soccer medals are the most important of all the items. Football medals motivate football players, recognizing and acknowledging the contribution of outstanding players. It also raises the profile of the tournament. Yet custom football medals also bring teammates closer together on and off the field!
The most important part of the medals is that they have to be unique! Players should look at them and instantly know that it belongs to their team and only their team! GS-JJ (EnamelPins Inc.) can provide high-quality and beautiful soccer medals. Examples include flipping medals, spinning medals, glow-in-the-dark medals, corkscrew medals, 3D medals, and much more. You can add team names, player names, match dates, and even player photos to the medals. 
Forming a team
Gather the sports-loving people in your club and have each team raise details such as team name, team contact, and list of players. It is convenient for you to arrange the resting place for each team. For their convenience in distinguishing items, you can customize die cut stickers to put on their items such as mugs. And you can also use die cut stickers for directions, such as where the restroom is.
Recruiting volunteers
Using volunteers can help you save a lot of money because you don't have to hire as many staff. You can post recruitment information at local universities or civic organizations. You can prepare football souvenirs as a reward, such as posters with your football game information. This will be beneficial to promote your soccer game to attract more spectators and sponsors.
The sign-in line at the designated location
Place the check-in location in a central area, for example, the site near the venue gates or from the car park into the venue. And then provide each team representative with a copy of the competition rules, timetable of play and map.
Once everyone knows exactly where to go and what to do, then your game can begin! A successful football tournament is a great way to add fun and rally morale. Football also increases fitness and strengthens your body because it promotes greater hand-eye or foot-eye coordination and endurance than many other sports. Only when you are healthy, you can devote yourself to work and study. The efficiency of work and studying will be doubled. If you are a soccer lover, a business leader, or a teacher, then follow the steps above to organize a soccer tournament. You will reap unexpected surprises.
We hope you enjoyed the article 'How To Organize a Successful Soccer Tournament.' Have you organized a soccer tournament before? Let us know!
Read more sports news below: