NFL News and Predictions: Injury Roundup, Ryan Staying Optimistic, More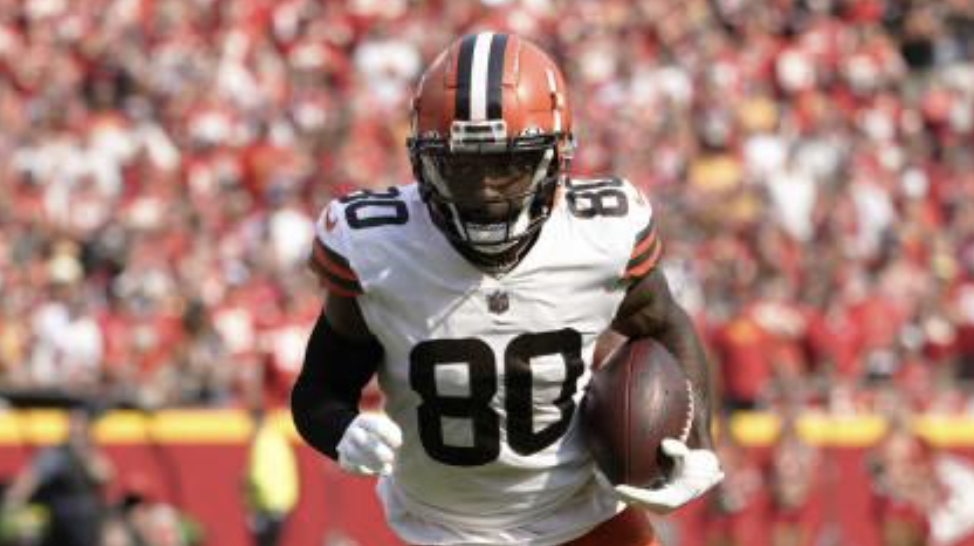 Roethlisberger Will Try To Play Through Torn Pec
The Pittsburgh Steelers will try to bounce back from a frustrating 26-17 Week 2 home loss to the Las Vegas Raiders when they host the Cincinnati Bengals this Sunday. 
However, it's possible that they'll have to do so without starting quarterback Ben Roethlisberger.
The 39-year-old suffered a left pectoral injury in the loss to the Raiders. But Roethlisberger said he's "going to do everything I can" to play in Week 3, per Gerry Dulac of the Pittsburgh Post-Gazette.
Roethlisberger explained that he feels pain "when I reach for something outside the framework of my body or when I push up off the ground."
At 1-1, the Steelers are in a four-way tie for first in the AFC North. But the Super Bowl Lines are heavily against the Steelers, who currently have +5000 odds of winning it. There are eight AFC teams who carry higher championship odds entering Week 3.
Tagovailoa Has Fractured Ribs, Brissett To Start Sunday vs. Raiders
The Miami Dolphins will be without starting quarterback Tua Tagovailoa for Sunday's Week 3 road game against the Raiders, and possibly longer.
Tagovailoa left Sunday's Week 2 game (a 35-0 blowout loss) against the Buffalo Bills. Head coach Brian Flores announced Wednesday that the second-year quarterback has fractured ribs and is out Sunday, per NFL Network's Ian Rapoport.
It's unclear at this time if Tagovailoa will miss more than a week. The 23-year-old has 215 passing yards, one touchdown and one interception on the season.
With Tagovailoa sidelined, backup Jacoby Brissett will get the start against the 2-0 Raiders. The latter owns a career 12-20 record as a starter (1-1 with the New England Patriots, 11-19 with the Indianapolis Colts).
Brissett completed 24 of 40 pass attempts for 169 yards and one interception in the Week 2 loss to the Bills.
Broncos' Chubb Undergoes Ankle Surgery
The 2-0 Denver Broncos will have to try and sustain the hot start without one of their key players.
Per the team's official website, standout linebacker Bradley Chubb underwent surgery on his left ankle and will be out of action indefinitely. The No. 5 pick from the 2018 NFL Draft hopes that he'll be able to return before the end of the season.
"We're 2-0 … and I know these guys are doing everything they can to keep that win streak going," Chubb said. "I just wish I could be a part of it. But I know I'm going to be back on the back end of it and making that playoff push. I'm excited about that."
In 35 career games to date, Chubb has 20.5 sacks. 
Ryan Still Believes In Falcons
The Arthur Smith era has gotten off to a rough start in Atlanta. The Falcons find themselves 0-2 for the second straight season following an ugly 48-25 road loss to the Tampa Bay Buccaneers on Sunday.
Despite the 0-2 start and many exposed weaknesses on the roster, veteran quarterback Matt Ryan believes the Falcons are capable of turning things around and making a push at the playoffs.
"Seventeen games," Ryan said to Jonathan Jones of CBS Sports. "You can throw all the old stats out…I think we're a young team that made strides from Week 1 to Week 2. We need to continue to make strides as we go into Week 3. If we can do that, I really feel like we've got enough weapons and the right people that we can correct this thing and get it moving in the right direction."
The Falcons will look to get their first win of the season when they visit the New York Giants this Sunday.
Predicting The Playoff Teams
We now have a good idea as to where all 32 teams stand heading into Week 3. Here are the updated predictions as to how the playoff field will shape up:
NFC
NFC East: Dallas Cowboys
The offense is as explosive as expected with a healthy Dak Prescott. If the defense can be merely average like it was in Week 2 against the Los Angeles Chargers, Dallas should win this division by multiple games.
NFC North: Green Bay Packers
Week 1 was nothing to worry about. The Packers have their flaws, no doubt, but not as many as the three divisional rivals. This division race could be over by Week 12, maybe sooner.
NFC South: Tampa Bay Buccaneers
The offense already looks considerably better than last year. The defense is giving up lots of yards and points, but they make up for it with timely turnovers. No reason to think they can't win their first division title since 2007.
NFC West: Los Angeles Rams
Matthew Stafford has come as advertised, and the defense remains as dominant as ever with Aaron Donald and Jalen Ramsey. They have greater balance than their three division foes, and that'll be the key in the tight NFC West race.
NFC Wild Cards: San Francisco 49ers, Seattle Seahawks, New Orleans Saints
A healthy 49ers team looks more like the 2019 squad than the underachieving 2020 group. So far, so good. A playoff spot already feels like a safe bet.
The Seahawks have their issues on defense, but Russell Wilson and the potent passing game will be more than enough to sneak Seattle in.
Jameis Winston's performance has been predictably inconsistent. But when Michael Thomas returns, this offense should reach a new level. And that stingy defense can steal a win on any given Sunday.
AFC
AFC East: Buffalo Bills
Josh Allen hasn't found his elite 2020 form yet, but the rushing game and an improved defense have picked up the slack for him. Once Allen gets going, the Bills will remind everyone that last year was no fluke.
AFC North: Cleveland Browns
The offense hasn't regressed from last year. That much is good. Just wait until the rebuilt defense finds its chemistry, which should happen any day now…
AFC South: Tennessee Titans
Ryan Tannehill, Derrick Henry, Julio Jones and A.J. Brown lead one of the NFL's most dynamic offensive units. There are holes all over the defense, but the Titans should easily outscore their problems in what could be football's weakest division of 2021.
AFC West: Kansas City Chiefs
The defense has been atrocious in the early going. But when you have Patrick Mahomes, Tyreek Hill and Travis Kelce on the other side of the ball, there's no reason to panic. At least, not until January.
AFC Wild Cards: Baltimore Ravens, New England Patriots, Los Angeles Chargers
The Ravens have been hit hard by injuries on both sides of the ball, but this is a battle-tested team with playmakers on both sides of the ball. They'll be just fine.
Mac Jones has excelled as a game manager. The Patriots are getting it done with a strong rushing game and an opportunistic defensive unit. They seem poised to return to the postseason.
Justin Herbert needs to cut down on the turnovers. Other than that, not too much to worry about. The defense has bounced back in year one under Brandon Staley, and Herbert is loaded with playmakers at his side.
Super Bowl 56 Prediction: Rams Beat Chiefs 31-27