Baseball Betting Strategies for Newbies That Work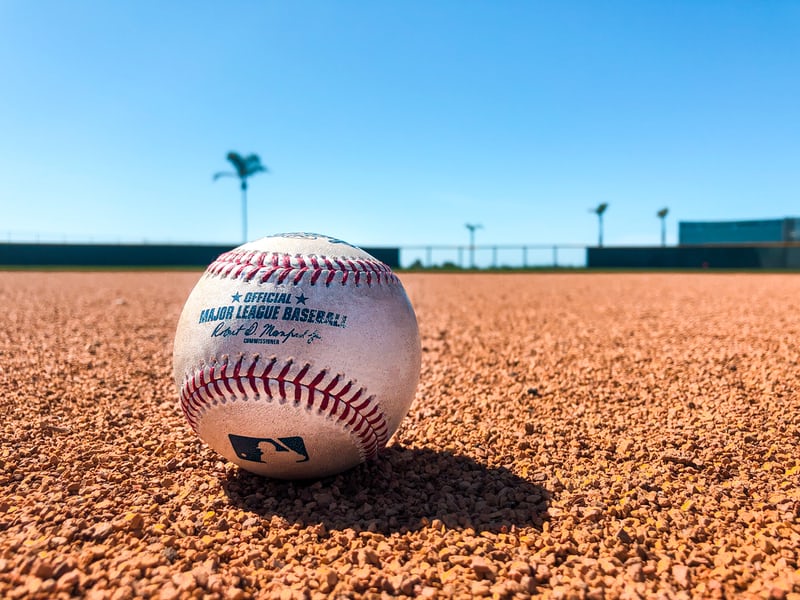 Baseball Betting Strategies for Newbies That Work 
We're well underway the 2021 MLB Season, but it's never too late for baseball fans and people who have just been introduced to the world of sports betting to make some quick cash from MLB Bets. Newbie bettors may be confused by everything that you could find in betting sites, but we're here to help you understand how to bet on baseball, and to give you tips on how you can maximize your chances of winning while still learning about the ins and outs of baseball and sports betting.
Types of Bets To Make
Betting on the MLB goes far beyond betting on a particular team to win the game. There are numerous options for sports bettors apart from those types of simple bets, and some of these bets aren't exactly the best types to make if you're new to sports betting or if you're still familiarizing yourself with the game of baseball.
The following are the types of bets that you should make when you're still at the early stages of becoming a sports bettor:
Moneyline Bets
The simplest bet you can make in baseball and perhaps in any sport, moneyline bets are simply just bets on the team that you predict will win the game. However, what makes the moneyline bet different from a bet you make with your friends is that the amount you win is dependent on the moneyline for a team.
You can find the moneyline presented for example as Detroit Tigers -120 versus the Tampa Bay Rays +150. What the moneyline represents is how much you can win. An easy way to understand it is when betting on the Detroit Tigers for example, you're going to have to bet $120 to win $100 if you bet correctly, while if you bet on the Tampa Bay Rays, a $100 bet will pay $150 if you win.
Spread Bets
Spread bets are similar to moneyline bets in that they're bets on who your predicted winner of the game is. However, unlike moneyline bets, spread bets pay uniformly regardless if you bet on the favorite or the underdog.
The catch is that there's a point spread that must be covered if you bet on the favorite. Say that the spread is at -2.5, the favorite must win the game with a lead greater than 2.5 points for your bet to pay off. On the other hand, a bet on the underdog wins if the underdog wins outright or if the underdog loses with a deficit less than 2.5 points.
Over/Under
Over/under bets are bets on whether or not the total number of a particular statistic will go over or under the number predicted by the sportsbook. These types of bets are commonly made on the total score of the game, but can also apply to certain player or team statistics.
For instance, if the over/under of the total score is 11.5, a bet on the under will win if the total score of the two teams combined is less than 11.5, while a bet on the over will win if the total score is greater than 11.5.
Tips for Newbies
Stick to Simple Bets
If you want to find relatively consistent success and avoid huge losses when betting on baseball, it's best to stick to the bets outlined above. These bets are by far the easiest bets you can make and you won't necessarily need to have a deep knowledge of the game to make informed decisions on these bets.
Although the higher payout or more exciting nature of bets such as parlays, prop bets, and futures bets can seem tempting, these bets are far less likely to pay off than the bets above. 
Keep Track of Stats
While you don't need to have a thorough understanding of the MLB to make bets, it's better to have at least some knowledge on stats so that you can make better decisions when betting.
You can use these stats for instance when betting on the over/under. By looking at the average points scored by a team per game for example, you can have a general idea of how many points they could finish with for the game you're betting on.
Start Small and Manage Your Bankroll
Managing your bankroll is a key skill in sports betting, and will ensure that sports betting remains a fun activity and that you avoid having any financial problems. Only bet money that you're winning to lose, and don't get too attached and try to make back losses by making bigger bets. Accept that losses are part of sports betting.
Once you've set aside money for betting, don't risk everything on just one bet. Diversify your bets to remain balanced and prevent losing everything in an instant.
We hope you enjoyed the article 'Baseball Betting Strategies for Newbies That Work.' What is your favourite baseball bet to make? Who do you think will win this years World Series? Let us know!
Read more on sports below: