Roger Federer produces a masterclass to beat Novak Djokovic at ATP Finals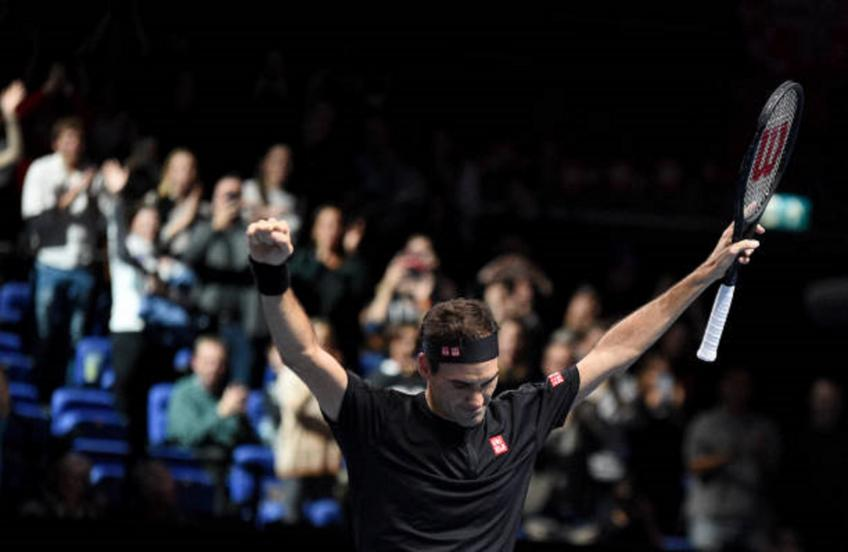 Currently, we are blessed to see the current crop of tennis players as well as the legends of the game all playing at the same time. While we are talking about the current crop of tennis players, we have the likes of Alexander Zverev, Tsitsipas as well as others who are expected to go big in the game. Then there are legends of the game such as Roger Federer, Rafael Nadal and Novak Djokovic who have made it big in the game.
Since all the four major grand slams of this year have been concluded, we now have the ATP Finals which is when we see all the top players playing against each other. At the ATP Finals, we had an encounter between two legends of the game which are Roger Federer and Novak Djokovic. Now, some would believe that Roger would lose to Novak considering the fact that Djokovic has form and age on his side while Federer is now seen as an old veteran. However, Roger Federer churned out a masterclass and an exhibition in his play when he beat Novak in straight sets with the scoreline reading 6-4, 6-3 which is as dominant as it gets.
Talking about his win, Federer said that "It was a good day for tennis,". He added that "I'm sure to some extent, not because I beat Novak but the race for world No 1 was riding on the match, as well, and the atmosphere in the building was very nice. I was able to produce under pressure and I was trying to remind myself to play with less pressure than what Novak had throughout the game, and it worked. I'm very happy. I'm very pleased.". Djokovic also credited Federer's play in the match and said that "He served great, moved well, returned my serve very well,"