New Zealand defeat England by 21 runs in Second T20I held at Wellington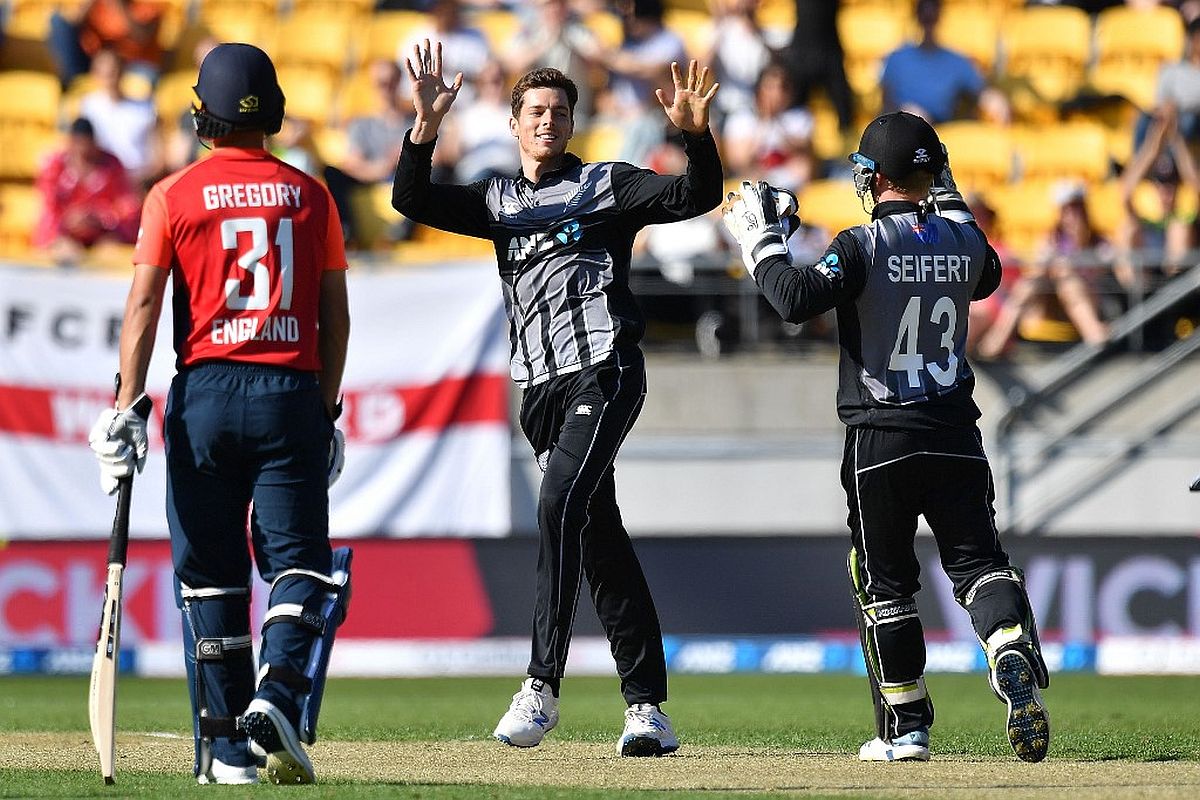 The ongoing tour of New Zealand by England saw the first T20I clinched by England after their 50-over World Cup final encounter which ended up in a draw and was decided by higher boundary count in the Super Over where England was handed the World Cup trophy for the first time in history. Therefore, the momentum for England's T20I team was higher going into the second T20I held at Wellington. But as they say, momentum counts for little and it is the performance on that day which makes an impact.
Same turned out to be the case at Wellington where New Zealand managed to defeat England by 21 runs as The Guardian reports. New Zealand batted first and set England a target of 177 runs to win the T20I and get ahead in the series by 2-0 with the three T20I to come. However, England continued their poor showing on the field where they dropped 5 chances with the bat as well. The entire England team was bundled out for 155 in 19.5 overs as they were unable to chase the fairly-decent New Zealand target which was said to be "chaseable" by analysts.
Interestingly, New Zealand have won their last five matches at Wellington's all-purpose stadium and this was their sixth straight win which makes Wellington their fortress. The ground was built primarily for Rugby which means that the side boundaries for cricket are considerably shorter. Cricketers from both the sides targetted those shorter boundaries but England's batsmen failed to take advantage of the same.
After the match, England Captain Eoin Morgan said that "When you drop that amount of catches it's not a great reflection on the levels of fielding that we aspire to,". The skipper added that "There were a couple that went in the sun, which made it look a lot worse, but we expect more". The challenge is bigger for England in the third T20I which is scheduled for Tuesday which gives them only a day to regroup and prepare for the challenge ahead.