Chinese Grand Prix in doubt over Coronavirus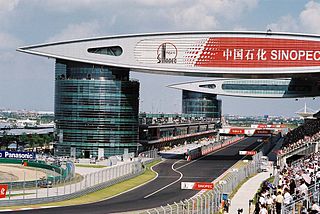 Chinese Grand Prix in doubt over Coronavirus as Shanghai suspends sports events
Shanghai Sports authorities have advised on the suspension of all sporting events in the city as a result of the coronavirus outbreak.
Chinese Grand Prix 19 April 2020
This statement from the Sports authorities in Shanghai will put further doubt on the up and coming Chinese Grand Prix.
The scheduled Chinese Grand Prix will be held in Shanghai on 19 April if it all goes ahead. The Formula One bosses will discuss this next Wednesday.
The threat of the Coronavirus has put the Shanghai Sports General Association in a tricky predicament, instructed all sports bodies to suspend events until the threat from the virus is over.
They were told to "formulate a plan for epidemic prevention to avoid internal infections" and to "implement a daily hygiene management system and strengthen health education to urge employees to protect themselves".
Formula One have not yet commented on the cancellation of the Chinese Grand Prix, but there is a growing belief that the Grand Prix will have to be at least postponed from its scheduled date.
The main issue the Gran Prix will have this season is trying to reschedule this event in a heavy race programme. Another race close to the Chinese boarder that could be at potential risk is the Vietnam Grand Prix scheduled for 5 April 2020.
How Serious is the Coronavirus?
The Chinese health authorities are intensifying all efforts to control the spread of Coronavirus, the health authorities have requested approximately 19 million people in the east stay inside their home.
The health authorities have started using large public venues as makeshift hospitals, this will try to provide an additional ten thousand beds for the infected. The Chinese Government have also constructed two new hospitals since the Coronavirus outbreak.