Usain Bolt: Men's 100 Metre World Record 9.58 Seconds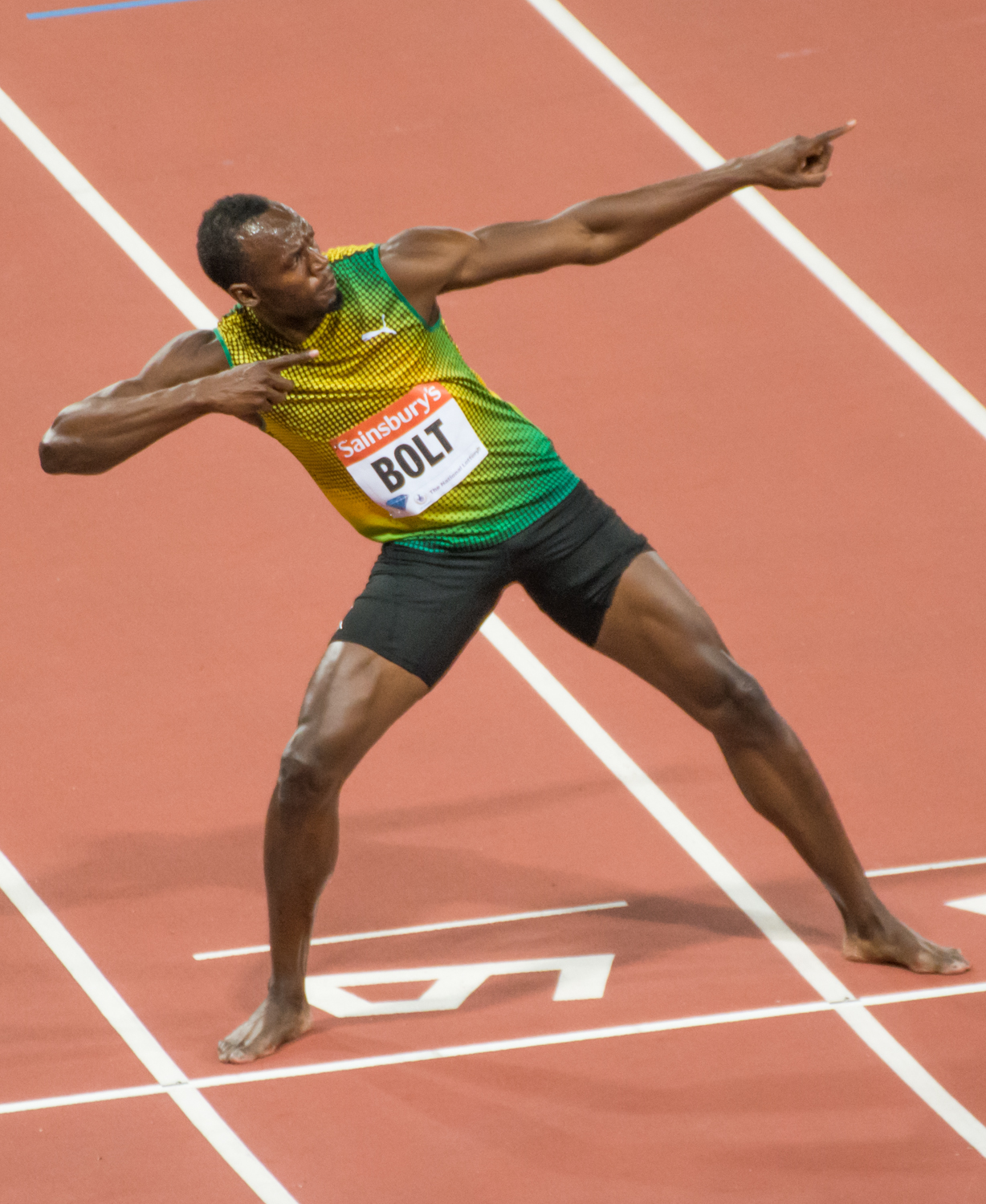 The fastest man in the world, Usain Bolt 9.58 Seconds at the 2009 World Championship
Usain Bolt won the 2009 World Championships in Athletics at the Olympic Stadium on August 16 2009, the two real main contenders were Usain Bolt and Tyson Gay.
Tyson Gay's season best was 9.77 seconds and Usain Bolt's was 9.79 seconds, heating up to be a great race. This season Tyson Gay broke the American record for the 100 metres.
The 100 metre competition was over two days (15 and 16 August 2009). The first day of the 100 metre rounds saw the likes of Derrick Atkins, Churandy Martina, Samuel Francis, Olusoji Fasuba, Simeon Williamson, and Kim Collins eliminated. Another surprise was the disqualification of Christophe Lemaitre due to a double false start.
The semi-final was a show for the fans, with 6 out of the 8 qualifying sprinters braking 10 seconds. Leading onto the men's 100 metre final which did not disappoint, Bolt breaking the 100m world record with an astonishing 9.58 seconds and Gay running a respectable 9.71 seconds. Third place was won by Asafa Powell with 9.84 seconds.
Watch: Usain Bolt 9.58 second world record race