Conor McGregor Vs Donald Cerrone: Date and time of fight with UFC Promo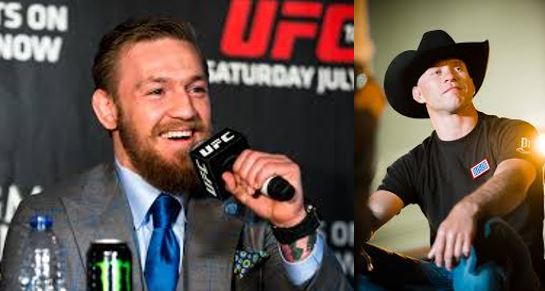 What date is Conor McGregor Vs Donald Cerrone UFC fight
18th January 2020 (UFC 246).
Conor McGregor Vs Donald Cerrone Promo
Conor McGregor Vs Donald Cerrone – The Showdown
Finally Conor McGregor is making his much anticipated UFC Comeback, where he takes to the octagon against Cerrone in this welterweight fight.
The Promo shows both fighters in action from previous UFC bouts, making the build up to the fight something to look forward to. Donald Cerrone 'Cowboy' is shown calling out the MMA superstar and shows them unleashing verbal blows back and forth.
The UFC 246 Promo uses a cover of the rolling stones song (Paint it Black) to set the tone for this much-anticipated fight.
UFC president Dana White has confirmed that the UFC could potentially book a rematch fight should Conor McGregor beat Donald Cerrone.