VAR decision to award Brighton penalty against Everton was wrong admit Premier League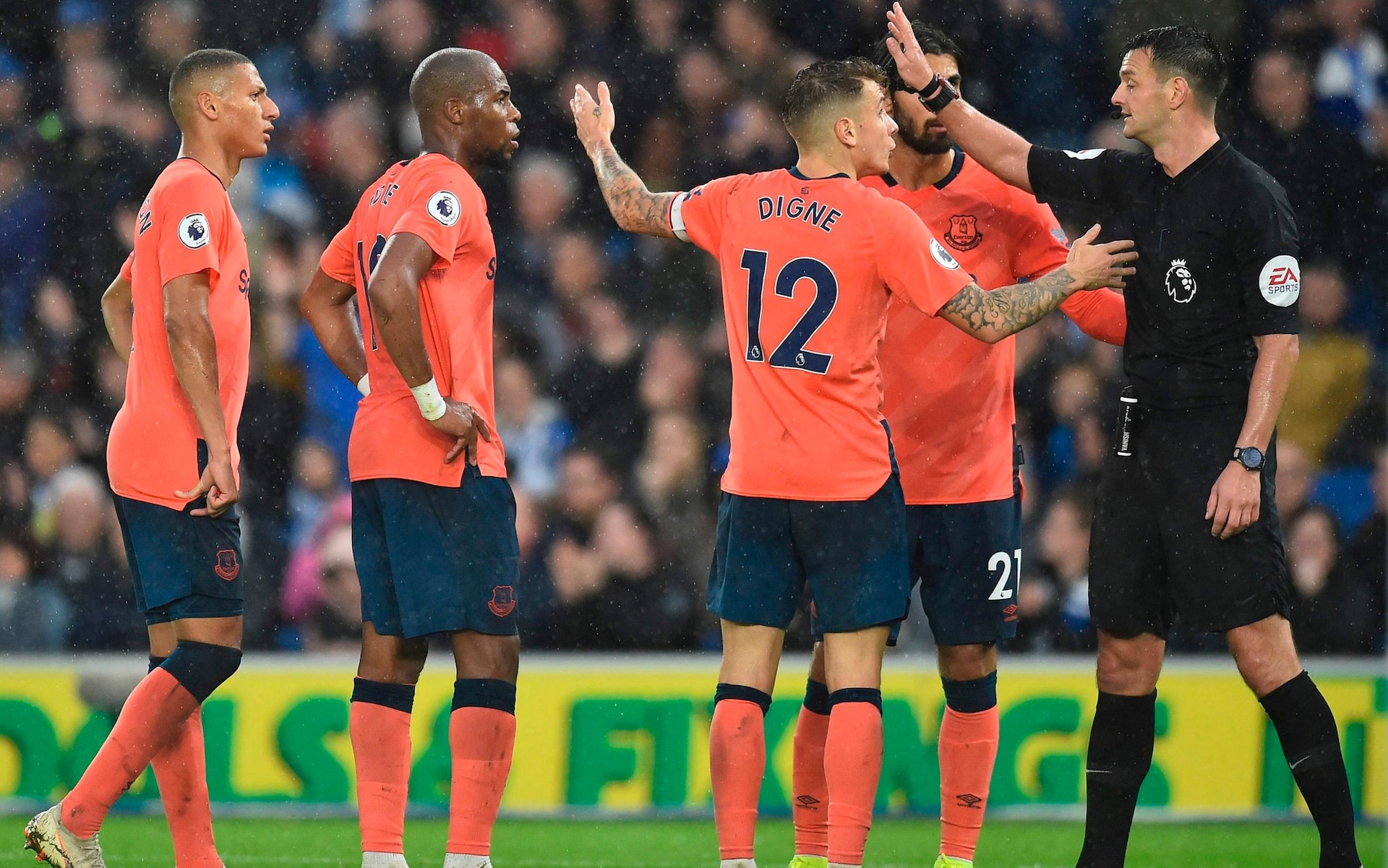 Football is one of the biggest sports in the UK and we are all hooked to our couches and the TV sets when football is one the tele. This also means that there are eyes of tens of millions of people on the football that is being played and all the other small nuances in the game. Now, we know that the role of a referee in Football was scrutinized as there were calls that could have gone either side. For that reason, VAR or video assistant referee technology was introduced wherein a referee has the right to call for VAR if he is not convinced with the decision he has in mind and wants it to go upstairs.
Now, you would feel that if a decision goes upstairs then it has to be the right one since the current technology has slow-motion replays and various other things to benefit the process of decision-making. However, that was not the case in the game between Everton and Brighton as the VAR came under scrutiny from fans and pundits of the game alike. At the time when Brighton was awarded a penalty against Everton after a VAR was taken, everyone said that the VAR was incorrect.
This was when Michael Keane was adjudged to have fouled Aaron Connolly when the VAR was taken. However, it has now been confirmed by the officials of the Premier League that the call to give Brighton a penalty was the wrong one as per a report from Telegraph. This shows that even the video assistant referees sitting at the top and making those decisions could be wrong. However, Marco Silva says that the wrong VAR decisions could mean that a manager could lose his job since his side got defeated due to the call and they lost points due to it which looks terrible for a manager's performance.