Rosberg gives advice to Bottas on how to beat Lewis Hamilton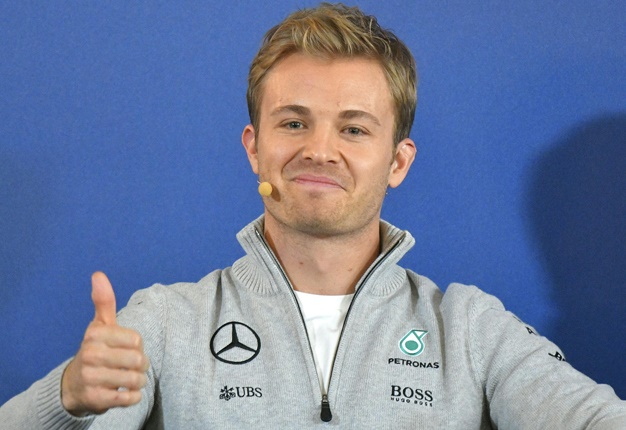 You must have seen our report where we revealed that Lewis Hamilton, arguably the greatest sportsperson of all time, has become a six-time world champion in Formula 1. Well, this achievement was marked with a second place in the recent US Grand Prix that concluded last weekend. His teammate and championship rival, Valtteri Bottas, finished first but it was not enough for him as the points difference was too much with just two more races to go in the Championship.
Now, while everyone is celebrating Lewis Hamilton's victory for the sixth time as well as Mercedes' constructor's championship, Valtteri Bottas is taking advice. Yes, Bottas is said to have taken advice on how the beat Lewis Hamilton from Nico Rosberg. Now, Nico Rosberg is a former Mercedes driver who was also Lewis' teammate and championship rival few years ago. That year, Rosberg beat Lewis to claim a driver's championship for the first time in his career. However, this would also be his last since he retired straight after winning the title. Since he has won the title by beating Lewis, he feels that he is the best person to advise Lewis' rivals to beat him.
However, some would argue that Lewis' luck was not on his side in the year when Rosberg won the title. Because there were many DNFs or non-finishes for Lewis in that season as well. But the fact that Rosberg managed to stay on pace with Lewis and even managed to outpace him sometimes in fairer circumstances and in an identical car does warrant him some credit.
As per GP Fans' report, Rosberg said that he thought "Valtteri played some good mind games in the beginning of the year, He came in and showed that it was this Valtteri 2.0 – really, really strong – and that works. He added that it is "the perfect way to do it, just focus on yourself, make yourself look as strong and powerful as possible, deliver with results. I think that's the best way, because if you annoy Lewis that's not the way to go either because when he's angry he becomes stronger! So it's a fine line."