Everton Boss Marco Silva says Andre Gomes could play again this season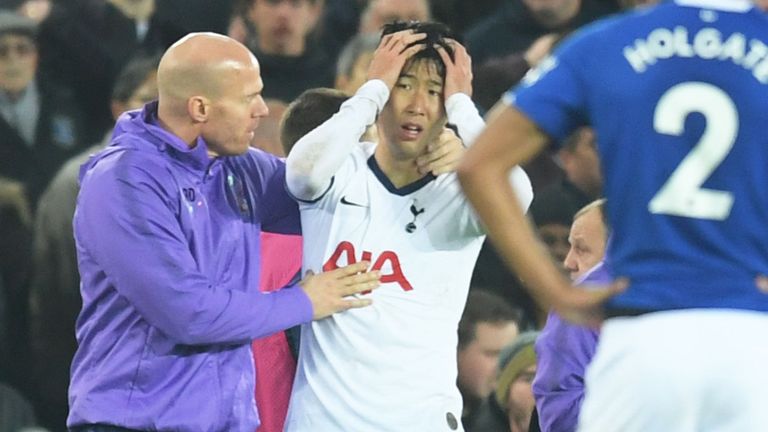 We have seen a lot of injuries in different sports including Formula 1, Cricket and Football. However, one of the most horrific injuries in Football is the one where a player's legs are involved. One such incident occurred recently when Everton player Andre Gomes had to be stretchered off the field in agonizing pain when a tackle from Tottenham's Heung-Min Son was deemed as an offensive one and he was given a red card for the same.
While we have seen that the red card given to Son was later revoked, it was still horrific to see and Son himself apologized to Gomes. Son was also seen crying after he made the tackle and other Everton players were praying that Gomes' injury would not be severe.
Now, we have some good news for all the Andre Gomes, Everton and Football fans in general. Everton boss Marco Silva has revealed his optimism, as Sky Sports reports, about Gomes playing once again this season for Everton. Gomes is said to have suffered a fractured dislocation on his right knee against Tottenham and he immediately had his surgery on Monday.
While Silva says that Gomes could return this season, he says that "It is not easy for us to give a sure date about when he will return. What is in our mind and the feedback I had from our medical staff is that possibly we will see Andre playing again this season." He added that "everything went really well." after the surgery and examinations. However, Silva does mention that they are not "100 per cent sure" but they have "good possibilities". Marco Silva also revealed that Son texted Gomes to say sorry for what had happened. He also added that "it is most important for us to give all the support Andre needs at this moment."