Chaos at Milan as Manchester City manage to draw 1-1 against Atalanta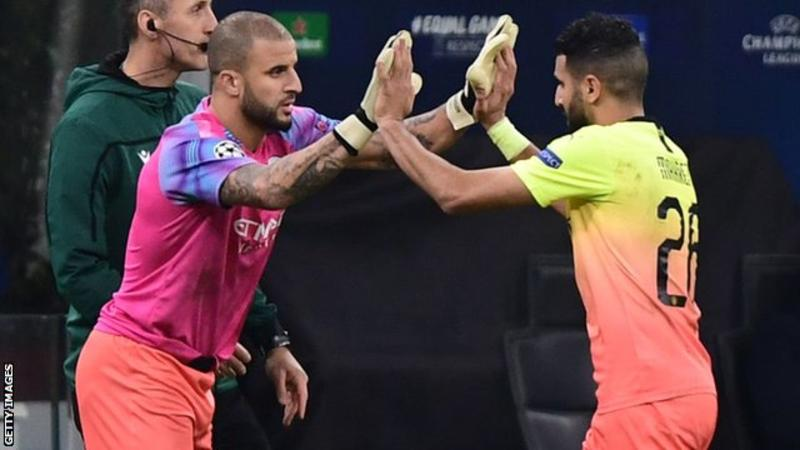 We have seen that funny things can happen in Football as is the case with every other sport. However, one of the worst nightmares for a football team boss happened last night with Pep Guardiola, the Manchester City boss. This is because Manchester City travelled to Milan last night to play their Champions League group game in order to advance to the Round of 16s.
But in a bizarre turn of events, Manchester City goalkeeper was given a red card in the second half of the match. But that is not the strange part, Manchester City's first team goalkeeper Ederson was substituted at half time due to suspicion of an injury. For this reason, substitute goalkeeper Claudio Bravo had to be brought on to the pitch who took the duties from Ederson.
However, it was evident that Atalanta started to pose a threat to the Manchester City goal after the first half which already saw the City striker Raheem Sterling score an early goal. Since then, Atalanta were looking for an equalizer and they got it in the form of Pasalic's "thumping header" as BBC calls it. However, the header was also followed by a red card from the referee shown to Manchester City's Claudio Bravo as he performed a sliding tackle on Josip Ilicic outside the box.
For this, he was sent off and there was no substitute goalkeeper available on Manchester City's bench. Then, Defender Kyle Walker came to City's rescue as he decided to take on the gloves and managed to secure a draw for the visitors without conceding a goal. However, the game could have been sealed for Manchester City in the first half had it not been for a bizarre penalty miss by City striker Gabriel Jesus. As a result, the visitors had to settle for a 1-1 draw.