ONE: First Strike Results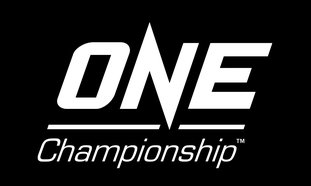 ONE: First Strike Overview
ONE: First Strike featured an all kickboxing card, headed by the GOAT of Kickboxing and multiple-time world champion Giorgio Petrosyan defending his ONE Flyweight Kickboxing belt against Superbon Banchamek, a teammate of Buakaw and 2016 Kunlun Fight World Max Tournament Champion.
Alongside the main event, ONE: First Strike kicked off the ONE Featherweight Kickboxing Grand Prix.
Notable fights include multiple-time world kickboxing champion Andy Souwer against former Glory lightweight champion Marat Grigorian, Lumpinee Stadium welterweight champion Sitthichai against former Enfusion 70kg and 72.5kg champion Tayfun Ozcan, and multiple-time muay thai world champion Enriko Kehl against former Glory lightweight champion Davit Kiria.
Between these two, they have over 200 wins. What a treat @ONEChampionship ! Go watch this fight if you haven't. https://t.co/qssAEcZqRR

— Aung LA Nsang (@AungLANsang) October 17, 2021
Card Results
Giorgio Petrosyan vs. Superbon (Featherweight Kickboxing World Championship)
Superbon wins the Featherweight Kickboxing World Championship via Knockout in Round 2.
Petrosyan and Superbon both looked for openings against each other, bringing in a clinical yet heated fight. Having felt each other out in round 1, Superbon caught Petrosyan on the back foot with a powerful head kick, folding him and winning the championship.
Marat Grigorian vs. Andy Souwer (Featherweight Kickboxing)
Grigorian wins this bout via T.K.O in Round 2.
Grigorian found strong footing early in round 1, scoring a knockdown against Souwer and forcing his opponent to the cage for the majority of the round. Souwer regained momentum in round 2, however a strong left jab from Grigorian floored him, and he failed to stand before the ten count.
Sitthichai vs. Tayfun Ozcan (Featherweight Kickboxing)
Sitthichai wins this bout via Split Decision.
Sitthichai controlled the ring for the majority of the bout, with the mobile and defensive Ozcan on the backfoot searching for counters and openings to interrupt Sitthichai's pressure.
Samy Sana vs. Chingiz Allazov (Featherweight Kickboxing)
Chingiz Allazov wins this bout via Knockout in Round 1.
An astounding performance from Allazov. Landing a brutal head kick in the first twenty seconds against a charging Sana, he planted his feet and rained heavy blows on his stumbling opponent. Sama was hit with a devastating body blow, forcing him to the ground where the Referee called the fight.
Enriko Kehl vs. Davit Kiria (Featherweight Kickboxing)
Davit Kiria wins this bout via T.K.O in Round 1.
Both fighters held the centre of the ring, standing head to head with gloves touching in an aggressive contest of blows. Davit Kiria came out ahead despite Kehl's rear leg kicks, knocking down his opponent three times within the last minute of the round.
Rade Opacic vs. Patrick Schmid (Heavyweight Kickboxing)
Rade Opacic wins this bout via T.K.O in Round 2.
Schmid began the round mixing in low kicks with his punch combinations, however Opacic soon seized control of the round and dominated, knocking down Schmid twice. Schmid attempted to recover in the second round, but the knees to the head and onslaught from Opacic forced him to his knee once again, counting as the second knockdown of the round.
We hope you enjoyed the article 'ONE: First Strike Results'. What was your fight of the night? Let us know!
Read more on combat sports below: