Top Three Players of the 2021 World Championship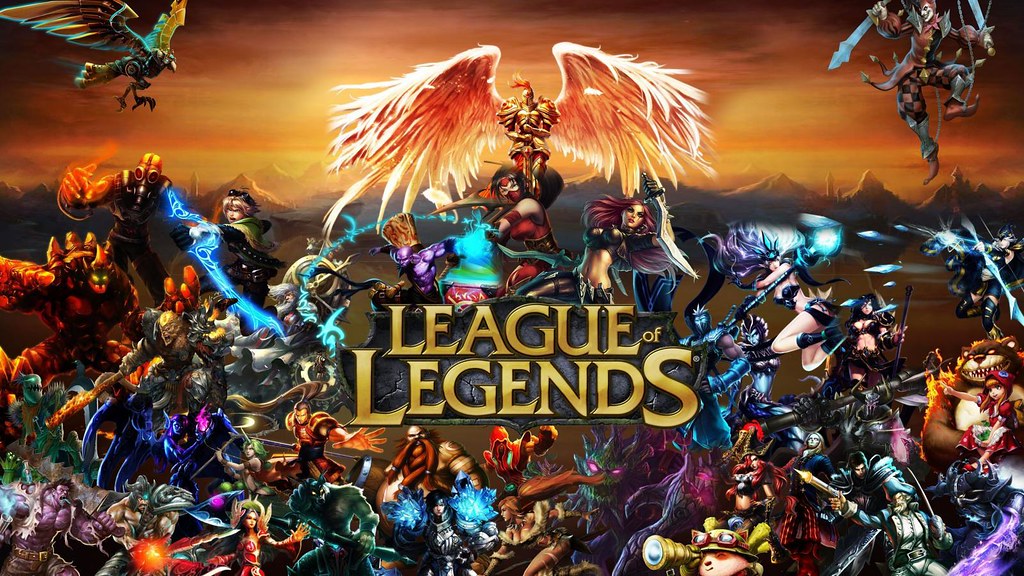 Top three players of the 2021 World Championship
The most prestigious international tournament in Esports, the 2021 World Championship has already began. The last two World Champions Damwon KIA and FunPlus Phoenix kicked off in the opening match of the main event. LEC representative Rogue will struggle to survive in the battle between titans in group A. There will be another thrilling competition between Edward Gaming and T1 in group B. Taking the first seed of the group is vital to fending off other threatening teams such as HLE, MAD, GEN in the quarter-finals. Many fans think that Damwon KIA comes to Reykjavík as one of the favorite teams of the World Championship, along with EDG and FPX.
All 16 teams to compete in the main event are ready to show unconventional tactics and champion picks that we have never seen before on the World's stage. The path of favorite teams to the Summoner's Cup will likely be rugged. Here are top three players who can make difference compared to their competitors during the 2021 World Championship.
Today we kick off the #Worlds2021 Group Stage

FunPlus Phoenix versus DWG KIA

Doinb versus ShowMaker

Worlds 2019 champion versus Worlds 2020 champion

It's poetry pic.twitter.com/NMAuRG6T8u

— Tom #Worlds2021 (@TomMatthiesen) October 11, 2021
Doinb
Doinb is one of the most experienced players, both in his domestic league and international stage. In 2019, FunPlus Phoenix reached the World Championship for the first time in the organization's history, with thanks to Doinb's extraordinary performance throughout the playoffs. According to many, Doinb managed to become the best mid lane player after dominating the entire tournament. We can assert that Doinb was at the center of the circle during the rise of FPX. Although mid lane champion pool was tighter than current meta in 2019, the correlation between Tian and Doinb was as immaculate as possible. Even with Nautilus, Doinb had a tremendous impact on the map by rotating around other lanes or enemy jungle.
Doinb can prove to us again how his gameplay level is quite high compared to other mid lane players. Fans will see he has enough potential to rule over the match even against ShowMaker and Scout, who are expected to be his closest rivals in the tournament. He is the best player in terms of the champion pool, roaming around the map, and compatibility with jungle players.
Doinb's statistics throughout the LPL Summer Split Playoffs
KDA: 8.4
CS per Minute: 9.1
Kill Participation: %82
Damage per Minute: 516.2
Win Rate: %70
The #LPL Regular Season MVP: SUPER CARRY DOINB! pic.twitter.com/LhycRIQOUX

— LoL Esports (@lolesports) August 11, 2021
ShowMaker
Damwon KIA managed to hoist the LCK trophy three splits in a row facing no resistance. Even though they did not seem that strong in the last period, ShowMaker is still on the top of many players to compete in the 2021 World's main group stage. He is ready to face up to high level mid lane players like Chovy and also we can say that Showmaker is better than the rest of all his rivals mechanically. While Damwon KIA was dealing with roster changes to fix their constitutional issues stemming from the bottom lane, ShowMaker played for a while as ADC and strove to give his best performance.
After the first half of the Summer Split, Showmaker established his kingdom in mid lane again by crushing the opponents included Faker and BDD, two of the most experienced players of the LCK history.
ShowMaker's statistics throughout the LCK Summer Playoffs
KDA: 5.8
CS per Minute: 7.8
Kill Participation: %72.9
Damage per Minute: 505
Win Rate: %85.7
Congratulations to the 2021 LCK Summer Finals MVP, @DWGKIA ShowMaker! #LCK | #WeMakeLegends | #LCKAwards pic.twitter.com/vennOi8PXH

— LCK Global (@LCK_Global) August 28, 2021
Viper
Edward Gaming won the 2021 LPL Summer Split with a 3-1 convincing victory over their toughest rival FunPlus Phoenix in the grand finals. With this result in the last season, EDG has qualified for the World Championship as LPL first seed, and eventually, their aspiration for the international stage is ended. Edward Gaming will compete in World's again after 2017 when they could not get out of the group. The main roster that fought against SKT, Cloud9, and ahq eSports at the mentioned time has now changed except Meiko and Scout, who were struggling for EDG's success over the years.
At the start point of the 2021 Spring Split, Edward Gaming reinforced its roster with Viper, who was playing for Griffin with Chovy and Tarzan in LCK between the 2018 LCK Summer Playoffs and the 2019 World Championship. After he made it to the finals two seasons in a row, Viper tried his chance in Hanwha Life Esports but there was no roster capable of keeping up with him except his old partner from Griffin, Lehends. He took a break for a while, addressed his mental health issue, and came back to the competitive arena stronger than ever. Viper became the best ADC player in the entire world after spending two seasons in LPL. It can also be stated that Viper is the biggest individual threat among all players to compete in the tournament. His game view is magnificent, and that's why Edward Gaming will trust Viper first when things get tough.
Viper's statistics throughout the LPL Summer Playoffs
KDA: 7.5
CS per Minute: 9.3
Kill Participation: %64.3
Damage per Minute: 618
Win Rate: %68.8
VIPER IS A MONSTER! #LPL pic.twitter.com/Ti2Zud6v7B

— LoL Esports (@lolesports) September 2, 2021
We hope you enjoyed the article 'Top three players of the 2021 World Championship'. Which player is the best in your opinion? Let us know!
Read more Esports on here: