How England Can Beat The Danes And Reach The Final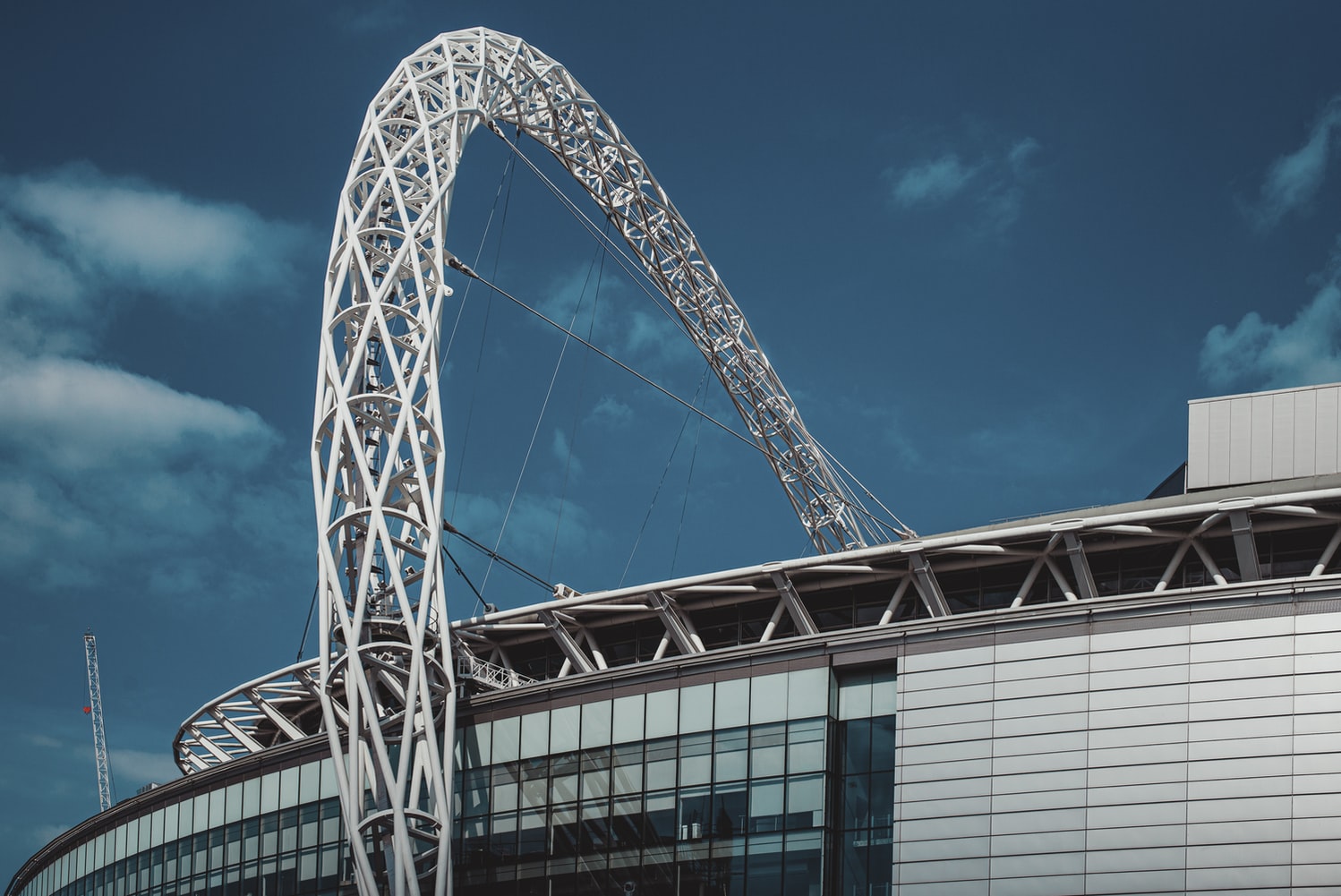 How England can reach their first final for 55 Years
On Wednesday night England will play their biggest game at Wembley since 1996, but what do England have to do to reach the Final? Denmark will pose the biggest challenge that England have faced this tournament, but they are far from unbeatable. Gareth Southgate has shown he is not afraid of making big decisions and now he needs to make some tough choices going into the Semi-final.
In Defence
In reaching the semi-final Southgate has shown England to be efficient in changing their formation to counter their opponents. The back three against Germany rode their luck at times, but ultimately were successful. England reverted to a back four against Ukraine and looked far more attacking and balanced. Denmark have got the players who can get behind the full backs and be far more destructive than the often wasteful Ukrainians were. We just need to look at Joakim Maehle's cross that led to Kasper Dolberg's goal against the Czech Republic as evidence of this. Luke Shaw and Kyle Walker will need to be far more wary of the threat posed by Maehle and Stryger Larsen.
"Det er så sindssygt lavet det der!"

Joakim Mæhles fantastiske assist fra alle vinkler ?⚽️#ForDanmark #EURO2020 @Joakim_maehle pic.twitter.com/GDDW4rV0iJ

— DBU – En Del Af Noget Større (@DBUfodbold) July 5, 2021
In Attack
For England to reach the final they need to penetrate a very capable Danish defensive unit. Luckily, the England squad contains a number of quick-footed, agile players who could stretch any defence in the world. However, the Danish defence has shown themselves to be compact, well organised and are competent at defending set pieces. Vestergaard, Christensen & Kjaer are tall players who can comfortably fend off aerial attacks and England will need to consider how to unsettle this defensive trio. The answer comes in the form of players like Raheem Sterling, Jadon Sancho, Jack Grealish and Phil Foden, to name but a few. By keeping the ball on the ground and making the Danes chase shadows space will open up for the English team to exploit.
??????? Raheem Sterling shows his class in the build-up to England's third goal ?#EUROSkills | @HisenseSports | #EURO2020 pic.twitter.com/uRc0WdmTw0

— UEFA EURO 2020 (@EURO2020) July 3, 2021
Use The Wembley Crowd
England can reach the final if they can match the raw emotion that has Denmark have displayed during the tournament. Ever since Christian Eriksen's cardiac arrest against Finland, the Danes have bonded as an entire squad and built a tremendous amount of momentum. England will need to match this level of emotional intensity if they are to compete with the Danes. One major advantage they will have is around 60,000 supporters who will be cheering them on in what should be a raucous atmosphere. If the amazing support that England received against Germany can be recreated then England will have a definite advantage.
Use The Squad Spirit
Gareth Southgate has created an amazing squad spirit in the camp and shared playing time so that they all feel ready if/when called upon during the tournament. Players like Phil Foden and Jack Grealish did not feature against Germany, with Jordan Henderson and Harry Maguire continuing to amass playing time since coming back from injuries. Currently Southgate has a full squad to choose from, which means that whoever misses out on the starting 11 could well make an impact off the bench. If we compare the squads then England unquestionably have greater strength in depth and a fresher, more rested squad to utilise in this game.
"The spirit and togetherness has been crucial!"

Gareth Southgate has praised the whole England squad and how that team dynamic has helped the Three Lions to the semi-finals of Euro 2020. #beINEURO2020 #EURO2020 #UKRENG

Watch Now – https://t.co/RRmQgctETJ pic.twitter.com/kw4uOAUSJq

— beIN SPORTS (@beINSPORTS_EN) July 3, 2021
Do Not Fear Extra Time/Penalties
As mentioned earlier, England have a number of fresh players that they can call on from the bench, should the game enter extra time. In the World Cup 2018 they showed the ability to overcome Colombia 4-3 in a penalty shoot-out, which should give them confidence should the same situation arise. In Jordan Pickford England have a goalkeeper who has a good record when facing penalties, with 23.9% success rate according to Transfermarkt.com.
For England fans Wednesday night is going to be exciting, tense and nerve jangling. Who do you think Gareth Southgate should start against Denmark and in what formation? Let us know your thoughts on the upcoming semi-final!
? First England keeper to win a World Cup shoot-out
? First to score a penalty in competitive shoot-out
? First to keep 5 clean sheets to start a Euros
? 450 minutes without conceding

Respect Jordan Pickford, one of the countries greatest keepers ???????? pic.twitter.com/kaiRQlXOsI

— GiveMeSport (@GiveMeSport) July 5, 2021
We hope you enjoyed the article 'How England Can Beat The Danes And Reach The Final.' Do you think England can reach the Euro 2020 Final? Let us know!
Read more on football here: