How does Newcastle sound, Mr. Pochettino?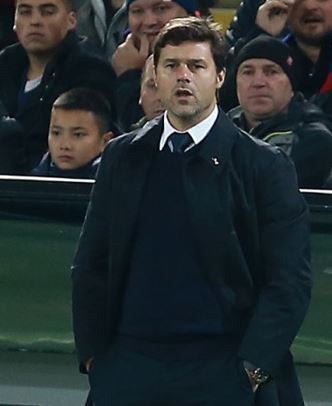 Pochettino and Newcastle United
Football is a funny old game. This time last year, Mauricio Pochettino was a week away from managing Tottenham in the Champions League final, hoping that Harry Kane would be able to produce his magic despite a two-month injury absence, and that Moussa Sissoko would manage to keep his hands down long enough to not concede a needless penalty inside the opening minute of the game. Alas, it was not meant to be for the Lilywhites. Spurs fell short against Liverpool, meaning that there trophy drought continued.
Less than six months later, and Pochettino was shown the door by the north London club. A further six months down the line, and he is viewed by many as the favourite to take over at Newcastle, a team that has spent most of the past decade battling relegation, sometimes unsuccessfully. For a man that has been linked with the top job at  Real Madrid and Juventus in recent times, it seems a potentially strange move for the Argentine.
Yet with a takeover in the North East appearing imminent, which is likely to lead to a major cash injection on Tyneside, perhaps this could actually be exactly the kind of job that Pochettino needs to show that he belongs in the elite bracket of managers in European football. Here we take a look at how Newcastle could prove to be the place for Pochettino to finally win some silverware.
Going Stale at Spurs
Pochettino's five-and-a-half year spell in charge of Tottenham was an overwhelming success on the whole. Under his stewardship, Spurs reached a League Cup final, two FA Cup semi-finals and a Champions League final, whilst the side also achieved top-four finishes in each of his last four full seasons in charge.
However, things started to go badly wrong in his final months at the club. It was well-documented that Spurs were unwilling to get the cheque book out in the transfer market, and this lack of investment in the squad started to show on the pitch. One of Pochettino's main strengths was his ability to get the best out of all of his players, turning the likes of Kane and Dele Alli into Premier League stars, and assembling a stubborn defence containing Toby Alderweireld and Jan Vertonghen which allowed the team to challenge for major honours on a limited budget.
Unfortunately, that can only get a side so far. At some point, new faces do need to be added to bring some freshness to the squad. It provides competition between the players, pushing the team on to produce greater things rather than the group stagnating. When new players did not arrive, Tottenham's decline was always on the cards.
Pochettino's final months were painful to watch at times. Each victory appeared more difficult than it should have been, whilst each loss became almost expected as the side failed to hit the heights of previous years. In November 2019, it was clear that a change was needed, and as is often the case it was the manager who was replaced. Pochettino left amid much sympathy from supporters across the country. It was the end of an era.
The Next, Exciting Project for Mauricio Pochettino
There was always an understanding during Pochettino's time at Tottenham that he was not operating on a level playing field with some of his peers. Pep Guardiola and Jurgen Klopp, the managers of the two most successful Premier League clubs in recent years have had plenty of cash to splash, leading to Manchester City and Liverpool moving away from the chasing pack. In order for those two sides to be caught, serious money will have to be spent by their competitors.
This is where Newcastle could come into play. Under current owner Mike Ashley, the Toon Army have struggled for many years, spending very little money and languishing in the bottom-half of the table as a result. Yet with a takeover reportedly just days away, led by Amanda Staveley and a Saudi Arabian consortium, the future now looks far more promising.
Major questions remain about whether the takeover should be allowed to happen, but it is clear that a huge amount of money will be pumped into the club if it is given the green light. If Pochettino is brought in as the next manager, he would finally be handed the type of money that his rivals have had at their disposal for years.
Newcastle is a football-mad city, with the team backed by over 50,000 fans at each home game. There is plenty for Pochettino to work with already. Add in an absurd amount of money, and it becomes obvious as to why the Argentine would be tempted.
Silverware on the Horizon
The main criticism levelled at Pochettino during his Tottenham days was that he was unable to turn his attractive brand of football into delivering silverware. Two cup finals came and went, whilst the side pushed for the league in 2016 and 2017, only to fall short in the end. Should he opt for a move to Newcastle, he is likely to get more chances to break his duck in the years to come.
Meanwhile, Newcastle's loyal supporters are also desperate to see some silverware added to the trophy cabinet. The team have made just one quarter-final in domestic competitions since Ashley took over the club in 2007, a dismal record. In terms of challenging for the league, you have to go back to the mid-1990s under Kevin Keegan to see the last squad capable of competing with the best.
With Pochettino eager to show that he is not just a 'nearly man', and Newcastle looking to end a sustained period of mediocrity, an intriguing partnership between the pair looks to be edging closer. Can Pochettino finally win the trophies that his football has deserved? If he is handed the manager's job at Newcastle, he will have every chance.
Read more on football at the Sporting Ferret here:
Grassroots Football: When will we return?
When will football resume in the UK?