Indian Captain Virat Kohli suggests alternating between home and away test series for WTC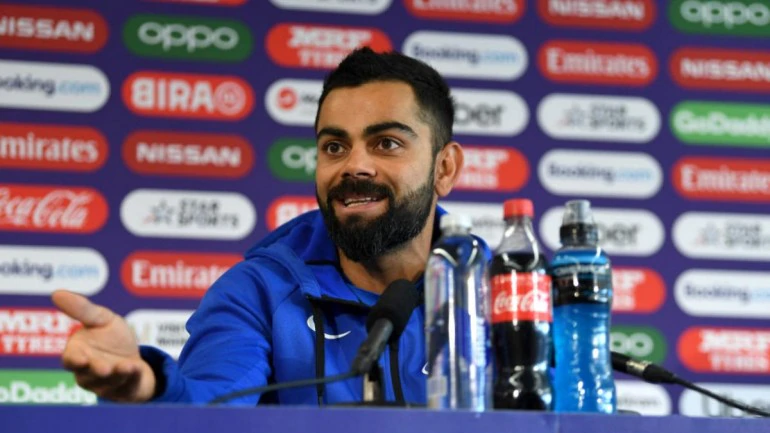 There has been a lot of talk about how the Test Cricket around the world is slowly becoming less popular compared to a decade ago when Test Cricket was believed to be the best cricket. While that might still be true, Test Cricket does not bring crowds that are needed to make this version of cricket a viable option for the future since there is no reason for players to play if no one is coming to see them.
For this reason, ICC announced a new tournament related to Test Cricket named as the World Test Championship. This tournament is a two-year-long one which involves playing three home series and three away series of test cricket for test playing nations.
While we can say that the competition has been fair and the excitement has somewhat come back to Test Cricket due to this new tournament, there is still work to be done. For this reason, Indian captain Virat Kohli spoke to the press, as reported by ESPN Cricinfo, after his side thumped Bangladesh in their series to whitewash the visitors by 2-0 margin after winning their first-ever day-night test match at the Eden Gardens in Kolkata.
Talking about the World Test Championship, Virat Kohli said that the format can be tweaked and there should be alternating between home and away test series for every country. For example, India has played two away matches and five home matches which come down to three series. He claims that there should be one series at home and the next home should be away so that teams don't get home advantage and momentum factor too much. He also adds that India having 360 points and being top of the table does not matter much.
This is because he says that "even if we make the finals, there's only one game. So whoever plays well [in that match] wins the championship." Note that the final of World Test Championship will be played at Lord's in 2021 between top two sides in the points table at the end of the championship.