Gareth Southgate believes England will be 'hugely competitive' in Euro 2020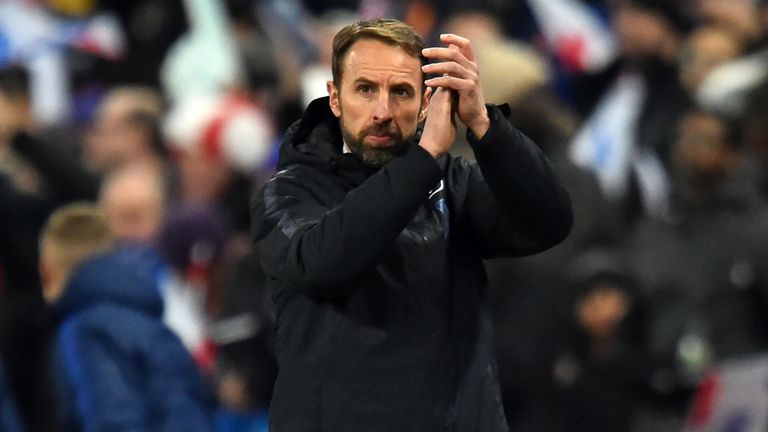 England's football team has been talked about a lot in recent times. It is known that Gareth Southgate is the coach of England's national football side and he believes in the current squad of players. It was also seen why he does so when the England team beat Montenegro in what can be called a one-sided affair. This is because Harry Kane netted a hattrick as the English team beat the rivals by 7 goals to none. This win also meant that the top stop in Group A was sealed by England.
However, there were worries regarding the current English Football team as it was said that the side was full of youth and had little experience. Also, it was believed that the reliance on youth by Gareth Southgate could prove costly for the team in the long run. As per the records, this England football team is the youngest to have played on the pitch since the year 1959. However, the fact that Southgate believes in the youth is a good thing and he also hopes that it will reap rewards for them as well.
Talking to the media, Gareth Southgate said that "You can never tell because you just don't know who's going to be available, who's going to be on form,". He added that "We've got a fairly settled squad, but there are obviously players who've been with us in the last 18 months and are still in our thinking. "We are always learning about the players more in the really big matches and the really high-pressure games.
Gareth Southgate also reminds the media about their successful campaign in Russia 2018 at the Fifa World Cup and adds that they "can still be hugely competitive and our challenge is to be able to compete, as we found a way to compete in Russia, with a squad that's very exciting."